Research Associates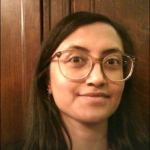 Dr. Vasuki Shanmuganathan is a Research Associate at the Centre for Ethics with the Race, Ethics, and Power (REP) Project. Her research is at the intersections of race, colonialism, and health. As a Research Lead with the SHADES study supported by Women's College Hospital, she examines the impact of shadeism across racialized communities. Previously, she studied what constitutes promising care practices in Canadian Long Term Care as part of a national research team with YU-CARE at the Faculty of Health, York University. Her current project looks at concepts of race and health in the colonial context and its impact on current policies. She is also the founder of the Tamil Archive Project (TAP).
---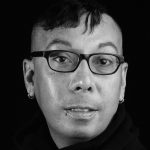 Dr. Christopher Smith is a Research Associate at the Center for Ethics at University of Toronto with the Race, Ethics, and Power Project. They received their Ph.D. from the Dept. of Social Justice Education – Ontario Institute for Studies in Education (OISE) / University of Toronto in 2020. Their research interests reside in the productive interstices of Black Diaspora Cultural Studies, Black expressive cultures and practices, Queer and Feminist Theory, including Post-Colonial and Decolonial studies.
---
Graduate Fellows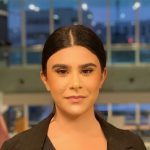 Kamilah Ebrahim is a Master of Information candidate concentrating in Human Centred Data Science at the University of Toronto. Kamilah recently graduated from the University of Waterloo with an Honours Bachelor of Arts in Economics. She is also a graduate fellow at the University of Toronto Center for Ethics where she hopes to explore her research interests in the intersection of technology and the political economies of data collection globally and locally. When Kamilah is not in class or working on her research, she enjoys finding new spots for gnocchi in Toronto.
---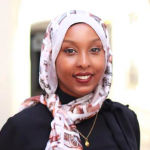 Farhia Farah is a second year Study of Religion Masters student, with collaborative specializations at the Centre for Jewish Studies. Diaspora and Transnational Studies, Sexual Diversity Studies, Women's Health and Ethnic and Pluralism Studies, which have aided extensively in rooting her research as interdisciplinary. Her current project, which was awarded a Canada Graduate Scholarship by the Social Sciences and Humanities Research Council, examines how North America self-identifying Muslim women construct, navigate and express their sexual identities in relation to their faith, with themes of race, identity formation, self-negotiations and agentic possibilities through foregrounding sexuality. As a Graduate Fellow with the Centre for Ethics, she is interested in interrogating deeper the intersections of ethical self-formation in intimate and religious contexts, and how this is shaped by politics of race, gender, and power.
---
Andrew M. Thomas is a queer Jamaican-born Canadian settler who has lived much of his life in Canada. However, he now splits his time between Munich, Germany, and Toronto, Canada with his partner and two cats, Reds and Fats, while pursuing graduate studies in human geography at the University of Toronto, St. George. His interest spans various subjects that include, but is not limited to, Black feminist thoughts, post-colonialism, queer colour of critique, intersectionality, native studies, philosophy of knowledge, ontology, and affect theory. Through the Race, Ethics, and Power fellowship, he hopes to interrogate the ethics of understanding racism as primarily, as advance by its advocates, as rooted in implicit bias, through which racism and racial hegemony can be dismantled through the implicit bias test, as taken up by many institutions both here in North America, and Europe. During the summers, he works as an English camp counsellor and as an ESL facilitator in Munich, Germany, working with children, teens, and adults, and where he has lived and worked for the last twelve years.
---
Undergraduate Fellows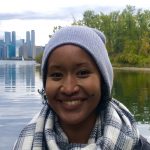 Leila Black is an undergraduate fellow with the Race, Ethics, and Power project this year. She is completing a specialist in Philosophy with a minor in Classics at the University of Toronto. Her philosophical interests are in ethics, political philosophy, and feminist philosophy. Through their research with the Ethics, Race, Power fellowship, they are interested in investigating the ethics of labour and the commodification of the body, and the ways this is shaped by political structures and systems of oppression. Outside of their studies, Leila enjoys going for hikes and biking around the city. 
---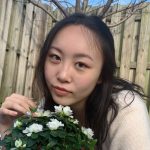 Chelsey Liu is an undergraduate student at UofT studying Political Science, Environmental Studies, and a minor in Environmental Ethics. This year, she is an undergraduate Fellow with the Race, Ethics, and Power project. Through her position as a fellow, she hopes to broaden her knowledge and research interests on the intersectionalities between climate justice, race, and ethics, and exploring the ways that political governance and hegemonic structures of racial inequality shape societal movements. During her free time, Chelsey enjoys snacking while curled up on the couch with a good book/movie.
---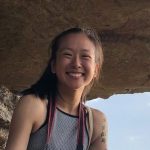 >Christine Sun is a disabled, queer, and second-generation settler of East Asian heritage, studying Political Science and Critical Studies in Equity and Solidarity at the University of Toronto. Through the Race, Ethics, and Power fellowship, they hope to further interrogate mainstream moves towards solidarity in relation to Indigenous sovereignty and decolonization movements as well as the Black Lives Matter movement, focusing on the ways in which racialized and white settler practices of allyship often participate in the same racial and colonial systems the aim to dismantle. They wish to examine the ways in which we can inscribe an ethics of accountability that sustains social movement momentum and moves towards unsettling and decolonizing long term. When they aren't buried in the books, they work as a Fundraising Co-Lead, supporting the initiatives and programming of the TYFPC (Toronto Youth Food Policy Council) through researching, grant writing, and community building between varying committees.