Acting Director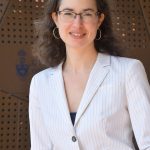 Lauren Bialystok, Acting Director, September 2022 – June 2023
Lauren Bialystok is an Associate Professor of Ethics and Education in the Department of Social Justice Education at the Ontario Institute for Studies in Education. She received her PhD in Philosophy from the University of Toronto in 2009. She was a Centre for Ethics Visiting Fellow in 2015 and has been an Affiliated Faculty member since 2013. Her research spans topics in ethics, education, and identity; she has published on authenticity, social justice education, open-mindedness, sex education, teaching philosophy, and liberalism, among other topics. Her book Touchy Subject: The History and Philosophy of Sex Education (co-authored with Lisa Andersen) will be published by the University of Chicago Press in October 2022.
Visiting Faculty Fellows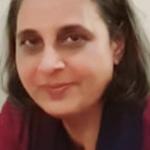 Sameena Hasan Siddiqui, Comparative Religions and Civilizations, Jamia Millia Islamia
Sameena Hasan Siddiqui is a Professor and former Director at the Centre for Comparative Religions and Civilizations, Jamia Millia Islamia, New Delhi, India. She studied at St. Stephen's College, University of Delhi, and completed her Ph.D from Arts Faculty, University of Delhi. Her area of specialization is socio-cultural history of Medieval India with special focus on Sufism.
Emily McWilliams, Philosophy, Duke Kunshan University
Emily McWilliams is an Assistant Professor of Philosophy at Duke Kunshan University, in Kunshan, China. She received her Ph.D. in philosophy from Harvard University in 2016. Her main research interests are in epistemic normativity, and social and political epistemology. During her time at the Centre for Ethics, she will be working on issues related to epistemic injustice and political epistemology.
See our Faculty Associates here.
Postdoctoral Fellows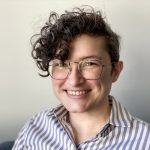 Federica Berdini (she/they), PhD, Philosophy, University of Bologna
Federica's research focuses on human agency and its societal and interpersonal recognition and attribution, and brings together ethics, philosophical and moral psychology, as well as feminist and social philosophy. In particular, she is interested in cases of agency exercised in non-ideal conditions or by 'imperfect' agents. Her most recent project, titled "The Nature and Ethics of Coping", provides a philosophical account of the psychological phenomena of coping with stressful, traumatic, and challenging situations, and explores the ethical dimensions of such situations. Previously, Federica has been a postdoctoral fellow at the Centre de Recherche en Éthique in Montréal and at the Ludwig Maximilian University in Munich. She is also co-founder of the Italian Society for Women in Philosophy (SWIP Italia), where she served as member of the Executive Board and as coordinator of a mentoring program for women in philosophy.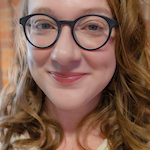 Sarah (Sadie) Warren, PhD, Philosophy, Emory University
Sarah is a Postdoctoral Fellow with the Centre for Ethics. She received her PhD in Philosophy from Emory University, where her dissertation examined philosophical contributions to thinking through the environmental crisis and its relationship to self-world understanding, moving between eco-phenomenology, new materialism, and American pragmatism (especially the naturalistic metaphysics of John Dewey). Alongside this research, Sarah has a strong interest in supporting interdisciplinary, public-inclusive, and digital scholarship projects. Working within programs and organizations like the Emory Center for Digital Scholarship, Philosophers for Sustainability, and Common Good Atlanta, she strives to mobilize humanistic study in service of the worldly experiences and concerns that undergird and suffuse it.
Doctoral Fellows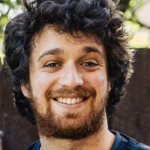 Spencer Albert
Spencer is a PhD candidate in the philosophy department at the University of Toronto. His primary research interest lies in political philosophy, with a particular focus on questions surrounding reparations. He also interested in Marxism and critical theory. Outside of research, Spencer is a co-organizer of the department's Mental Health and Disability Caucus (MH&D).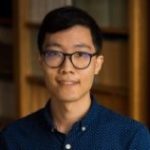 Bowen Chan
Bowen is a PhD candidate in the Department of Philosophy. He is interested in moral psychology, practical reason, philosophy of action, and applied ethics with regards to systemic injustices, climate change, and animal welfare. He also has related interests in the history of philosophy.
.
Jovy Chan
Jovy is a PhD candidate in the Philosophy Department at the University of Toronto. Her primary interest is in social philosophy. In particular, she is looking into the dynamics between individuals and groups. For example, how members of a group affect one another epistemically and practically; and how the beliefs and actions of an individual can contribute to and affect the group as a whole. Her research relies heavily on findings and insights from various other disciplines, including evolutionary biology, psychology, Bayesian Conditionalization, economics and rational choice theory.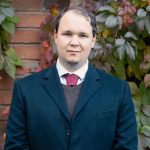 Joseph Dattilo
Joseph Dattilo has a Bachelor of Arts from the University of Toronto in political science, classics, and Latin language. He has a Master of Arts in political science specializing in political theory and minoring in Canadian government from York University. His MA research focused on liberal value theory under conditions of Weberian disenchantment. His PhD research focuses on the moral psychology of self-abnegation in liberal thought and its origins in the work of St. Augustine and the role Augustine's thought plays in the origins of toleration.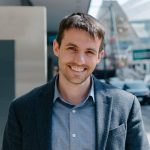 Logan Gates
Logan Gates is a PhD Candidate in the Department of Political Science, specializing in political theory. Logan holds a BA in Political and Social Thought and Latin American Studies from the University of Virginia and an MTh in Applied Theology from the University of Oxford. His research interests lie in comparative political theory, between the ancient, biblical, and modern traditions. His dissertation explores the political thought of John Locke and Bartolomé de Las Casas, the sixteenth-century Dominican friar and advocate for Indigenous peoples, as forerunners of distinctly Anglo-Saxon and Latin American traditions of human rights.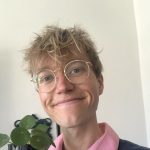 Felix Lambrecht
Felix is a Vanier Scholar and PhD Candidate with primary research interests in political philosophy, legal philosophy, and ethics. His dissertation investigates reparative justice for historical injustices (such as colonialism, slavery, and genocide). It develops a group-based theory of reparative justice, and defends a broader scope of reparative duties than offered by previous philosophical models. Felix also maintains strong research interests in feminist philosophy, philosophy of race, and social ontology. When not thinking about how to overcome wrongdoings of the past, Felix can be found trying to overcome large mountains with his bicycle or climbing rope.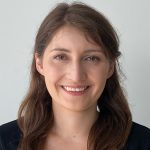 Kate Mitchell
Kate is an SJD candidate in the Faculty of Law at the University of Toronto. Her primary research interest is in Canadian and US prison law. Her current research explores the role that different mechanisms can play in ensuring that the rule of law runs within prison walls.
………………………..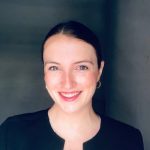 Megan Pfiffer
Megan Pfiffer is a doctoral candidate at the Faculty of Law with research interests in public law, and legal, political, and moral philosophy. Her thesis explores the idea of justification in administrative law and will reframe contemporary debates on substantive review. Megan received her JD from Queen's University where she was awarded the Silver Medal in Law for achieving the second highest academic standing in her graduating class, as well as the Dean's Key Award for best embodying the signature values of Queen's Law. She then articled at a leading Toronto litigation boutique and clerked for Justice Rosalie Abella at the Supreme Court of Canada. Prior to joining the Faculty of Law, Megan completed the BCL at the University of Oxford with distinction.
Jared Riggs
Jared is a PhD candidate in the Philosophy Department at the University of Toronto, as well as a Limited Term Assistant Professor, Teaching Stream at the University of Toronto Mississauga. He is interested in meta-ethics and the ethics of AI. His current research explores the way emerging technologies affect our moral beliefs and practices.
Undergraduate Fellows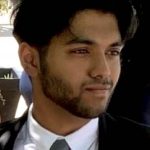 Radheesh Ameresekere
Radheesh is a B.A. candidate in the Department of Philosophy. His research explores virtue-based normative theory, moral and political perfectionism, and the nature and significance of happiness. In particular, he is interested in questions about moral development and education, the state's role in promoting flourishing, and liberty and freedom. He is also a Teaching Assistant in the philosophy department, and an Editor for the university's philosophy journal, Noēsis.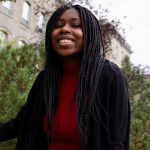 Awa Hanane Diagne
Awa is a 4th year student in sociocultural/medical anthropology, equity studies and gender studies. Her research interests include Black studies, science and technology studies and digital humanities. Previously, she has researched implicitly racist design practices and logics in Big Tech, paying particular attention to histories of electricity and racialized androids. She's currently a work-study research assistant on The Black Androids project (IHPST) and has been an editor at Hardwire: The Undergraduate Journal of Sexual Diversity Studies throughout her undergraduate experience.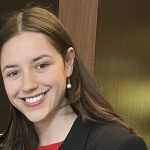 Aidan Mitchell-Boudreau
Aidan is a 4th year student double majoring in Ethics, Society, & Law and Near and Middle Eastern Civilizations. She is interested in ethical data governance, business ethics, computational creativity, and privacy/data security law. Previously a research assistant for GRASAC and a CDHI fellow, she now works in the field of corporate governance, is the undergraduate representative on the Information Security Council (ISC), and is a Director of Partnerships for the UofT AI Group. Recently, she was a panelist at the Ontario Ministry of Public and Business Service Delivery CyberSecurity Conference and has begun working on a research project for The Office of the Toronto Integrity Commissioner.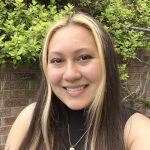 James Ralph
James Ralph (they/them) is pursuing a philosophy specialist/bioethics minor in co-op at the University of Toronto, Scarborough. They are particularly interested in ethics and bioethics, and they participated in the 2021-22 Socrates Project at UTSC in the bioethics stream. James hopes to use their education in bioethics to enable better healthcare for all, especially for queer people and other marginalized groups. In their free time, they enjoy reading, cooking, and being outdoors.
Race, Ethics, and Power Research Fellows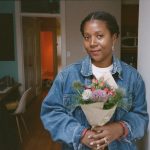 Letticia Cosbert Miller
Letticia is a PhD student in the department of Classics at the University of Toronto, as well as writer and curator of contemporary art. She holds an MA in Classics from Western University and a BA in Classics from the University of Toronto. Letticia's academic research explores the artistic and literary reception of Classics across the Black Atlantic. Her writing and editorial work has appeared in the Toronto Star, BlackFlash Magazine, Canadian Art Magazine, MOMUS, as well as in publications by Aperture Foundation, the Aga Khan Museum, Gardiner Museum, Akimbo, and others. Letticia has curated exhibitions for Trinity Square Video, The Blackwood Gallery, and others.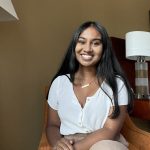 Abarna Selvarajah
Abarna is a PhD student in the Social Justice Education program at the Ontario Institute for Studies in Education. She is a researcher, facilitator, and activist whose community-based research examines the intersections of gender, immigration, and displacement. Her research explores the effects of settlement and integration policy on mature Tamil-Canadian women, and its roots in colonialism and state-building. Prior to this, Abarna received a Master's of Arts in Social Justice Education with a specialization in Diaspora and Transnational Studies from the University of Toronto, and a Joint-Honours degree in Political Science and History from the University of Ottawa.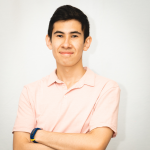 Jonathan Ku
Jonathan (he, him) is a fourth-year Undergraduate Fellow with the Race, Ethics, and Power project, majoring in international relations and criminology. He hopes to use this opportunity to explore the links between his two areas of study. Broadly, he is interested in critical perspectives on how colonialism continues to impact liberal-democratic societies, from systemic racism in criminal justice institutions to socioeconomic inequalities for immigrants and other marginalized peoples. He is also a research assistant with the Working Students project at OISE and in his free time he enjoys playing piano (poorly!).
Work-Study Students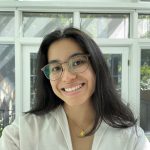 Elizabeth Wong
Elizabeth is third-year undergraduate student majoring in Diaspora and Transnational Studies and Ethics, Society, and Law. She was previously an undergraduate fellow at Victoria College's Northrop Frye Centre. Her work is interdisciplinary, often drawing on philosophy, anthropology, and cultural studies to think through the intersections of race, culture, and colonialism in Toronto and abroad.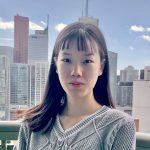 Tien Yang
Tien is a second-year undergraduate student majoring in Socio-cultural Anthropology and Psychology. She is working at the Budding Minds Memory and Development Lab as a Research Assistant. She is interested in developmental and cognitive psychology, especially how people's cultural background may impact their development and learning.