See our former fellows here.
Director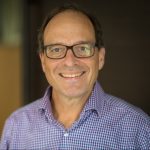 Sergio Tenenbaum
Sergio Tenenbaum is the Director of the Centre for Ethics and Professor of Philosophy at the University of Toronto. He was a Visiting Fellow at the Institute for Advanced Studies in Jerusalem in the Fall of 2011, Visiting Fellow at Magdalen College, Oxford University in the Spring of 2012, Visiting Professor at Université Paris I (Pantheon-Sorbonne) March 2016, and Visiting Fellow at the Australian National University in the August 2019. He is the author of Appearances of the Good (Cambridge University Press, 2007), and Ratonal Powers in Action (Oxford 2021) as well as the editor of Desire, Practical Reason, and the Good (Oxford University Press, 2010), Moral Psychology (Rodopi, 2007), and co-editor (together with Chrisoula Andreou) of Belief, Action, and Rationality over Time (Routledge 2016).
Race, Ethics, and Power Program Director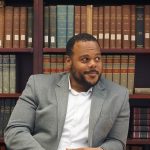 William Paris
William Paris is an Assistant Professor in Philosophy at the University of Toronto. He is also an Associate Editor for the journal Critical Philosophy of Race. His research focuses on History of African American philosophy, 20th century continental philosophy, and political philosophy. He has published on Frantz Fanon and Gender, Sylvia Wynter's phenomenology of imagination, and C.L.R. James and Hannah Arendt. He is also at work on his book manuscript Racial Justice and Forms of Life: Towards a Critical Theory of Utopia (under contract with Oxford University Press) that aims to provide a novel theory of racial justice that focuses on the imperative of collective control over our shared social time in a new form of life and the transformation of our conceptions of rights.
Centre Administrator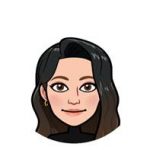 Ellen Ough
Visiting Faculty Fellows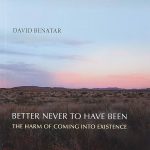 David Benatar, Philosophy, University of Cape Town
David Benatar is Professor of Philosophy at the University of Cape Town in South Africa. He has been a visiting fellow at Emory (2004), Princeton (2009-2010), the US National Institutes of Health (2014-2015), and the Rotman Institute of Philosophy at Western University (2022-2023). His books include Better Never to Have Been (Oxford, 2006), The Second Sexism (Wiley-Blackwell, 2012), and The Human Predicament (Oxford, 2017).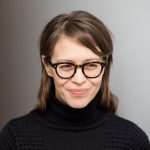 Shannon Hoff, Philosophy, Memorial University
Shannon Hoff is Associate Professor of Philosophy at Memorial University in St. John's, Newfoundland, Canada. She works in the areas of feminist, political, and continental philosophy, and is the author of The Laws of the Spirit: A Hegelian Theory of Justice (2014). She is currently working on a book manuscript called How To Read Hegel Now, which puts several of Hegel's core ideas in conversation with contemporary thinkers of racism, colonialism, capitalism, ableism, and sexism.
See our Faculty Associates here.
Postdoctoral Fellows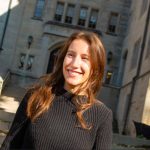 Martina Favaretto, PhD, Indiana University Bloomington
Martina is a Postdoctoral Fellow at the Center for Ethics. She received her PhD in Philosophy from Indiana University Bloomington. Her dissertation focused on what it is to act rationally in the context of Kant's ethics and how, according to Kant, emotions can contribute positively or negatively to rational agency. Martina's current research explores the extent to which Kant's theory can be useful for guiding the way in which we should think about contemporary ethical issues. In particular, she is interested in figuring out the role emotions should play in social and political contexts, as well as in the context of biomedical ethics and ethics of AI. Before getting her PhD from Indiana University, Martina received her BA and MA from the University of Pavia in Italy.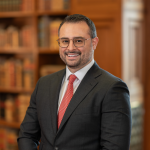 Anthony Sangiuliano, Ph.D., Cornell University, J.D. Osgoode Hall Law School
Anthony is a scholar of the law and ethics of antidiscrimination. His recent publications critique the assumption that the purpose of antidiscrimination law is to reflect the private interpersonal morality of antidiscrimination. They instead defend the view that the law's purpose is to function as an instrument for preventing harm to members of marginalized and oppressed social groups. His postdoctoral research will consider how private law doctrines of tort, contract, and property, which primarily regulate the behaviour of private individuals, can be shaped by public egalitarian values that the state is obligated to promote. He also seeks to extend his views on discrimination to the study of policing and algorithmic bias. He has taught as an adjunct professor at the University of Toronto Faculty of Law and Osgoode Hall Law School. He has also held a variety of positions in legal practice ranging from the government to private practice and has previously served as a law clerk at the Ontario Court of Appeal and the Supreme Court of Canada.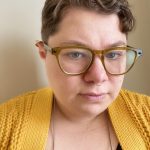 Larisa Svirsky, PhD, UNC-Chapel Hill
Larisa's research is primarily in moral psychology and bioethics and she received her PhD at UNC-Chapel Hill. In a recent series of papers, she develops a relational view of responsibility motivated by how we hold children, people with mental illness, addiction, and cognitive disability responsible in ordinary life. She was previously a Lecturer in the Brandeis University Philosophy Department as well as a Postdoctoral Scholar at The Ohio State University College of Public Health/the Center for Bioethics at OSU Medical Center. Her research at OSU was part of an interdisciplinary project called Regulating Addiction: Paternalism, Stigma, and Health Disparities, and focused on the ethics of harm reduction, e-cigarette regulation, and the use of opioid treatment agreements. She is currently working on a book project offering a perceptual account of responsibility, forgiveness, and recovery after traumatic wrongdoing.
Graduate Fellows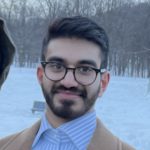 Faisal Bhabha (Doctoral Fellow)
Faisal is a JD/PhD student in the Department of Philosophy. His research primarily focuses on legal and political theory. He is also interested in the foundations of value theory. In each of these areas, he is particularly interested in the work of Kant, Hegel, and the American pragmatists. The leading candidate for his dissertation is at present a project on Kant's account of parental authority, which he argues illuminates previously underappreciated connections between family law and fiduciary law, among other insights. Faisal runs an annual workshop called the Yale-Toronto Private Law Theory Discussion Group.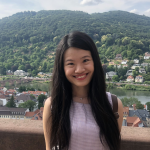 Yang-Yang Cheng (Doctoral Fellow)
Yang-Yang Cheng is a PhD candidate in Political Science at the University of Toronto. Her dissertation explores the role of compassion in democracy by engaging with deliberative democratic theory, feminist ethics of care, and Zen Buddhist philosophy and practice. Her broader research interests include egalitarianism, theories of justice, democratic theory, and Comparative Political Theory. Before beginning her PhD, she received an MA in Social Sciences from the University of Chicago, and a BA in Foreign Languages and Literatures from National Taiwan University.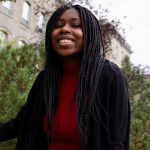 Awa Hanane Diagne (Graduate Fellow and REP Fellow)
Awa is an MA student at the Institute for the History and Philosophy of Science & Technology (IHPST). She is interested in Black studies and science & technology studies, with a particular focus on health justice and tech justice. She has previously worked on research projects that examine issues in healthcare and tech at Canadian Blood Services, OpenMedia and Women's Shelters Canada. During her MA, she hopes to begin exploring the politics of donation in Canada and the critical role that Black health advocates have played in changing the donation system.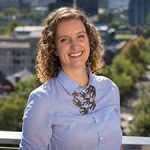 Caitlin Hamblin-Yule (Doctoral Fellow and REP Fellow)
Caitlin Hamblin-Yule is a PhD Candidate in the Department of Philosophy at the University of Toronto. Her primary research interests lie in intersubjectivity. In particular, she is interested in the concept of moral personhood, who it applies to, and how it is applied. Her dissertation focuses on these questions as they appear in Kant's system. More specifically, the dissertation concerns how the concept 'person', an idea of practical reason, can be applied to objects given in experience.
She is also interested in German Idealism more widely, Africana social and political philosophy & philosophy of race.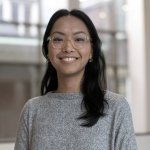 Yukiko Kobayashi Lui (Doctoral Fellow)
Yukiko is a doctoral candidate in the Faculty of Law. Her research interests are in critical legal theories and political theory as applied to the study of family, intimate and collective life. Her doctoral project is about the justifications for non-conjugal relationship recognition and the connection between law, unwaged care work and social assistance in Canada and the United States.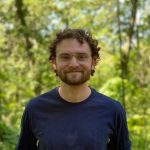 Miko Zeldes-Roth (Doctoral Fellow and REP Fellow)
Miko Zeldes-Roth is a PhD student in political theory at the University of Toronto. His doctoral research centers on the relationship between race, nationality, and theories of political judgement in the United States through the lens of postwar continental theory. Miko is particularly interested in the contemporary relationship between white supremacy and notions of citizenship and belonging in the US. He also has secondary research interests in Jewish politics and binationalism in Israel/Palestine. Miko holds a BA in Political Science from Carleton College in Minnesota and received his MA from the University of Chicago.
Undergraduate Fellows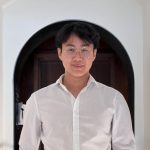 Victor Chung (Undergraduate Fellow and REP Fellow)
Victor is a fourth-year undergraduate student in the Department of Philosophy and the Faculty of Music. His research interests include philosophy of race and ethics. He is particularly interested in exploring the intersection between racism and capitalism. He also directs Philosophy For Youth, an Ontario non-profit expanding pre-college access to philosophy in the Greater Toronto Area.
Conor Fei (Undergraduate Fellow)
Conor is a 4th-year student, double specializing in Philosophy and Political Science. He is interested in social and political philosophy. His research focuses on the thoughts of Rawls and Habermas, as well as questions related to Marxist philosophy. He is also interested in critical theory and Analytical Marxism. While most of Conor's interest lies in contemporary political philosophy, he is increasingly interested in the political thought of historical figures, such as Maimonides, Kant, and Hegel.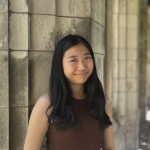 Charmaine Handojo (Undergraduate Fellow)
Charmaine is a 4th-year student double majoring in Bioethics and Ethics, Society, & Law. Her research interests include the ethical issues surrounding the individualization of health, the medicalization of trauma, and the language used to discuss mental health. Previously, she has completed research on the impact of HIV criminalization on Indigenous communities as part of the Community Research Partnerships in Ethics initiative. This year, she will be participating in the Socrates Project and serving as a mentor for the PHL1 Mentorship Program.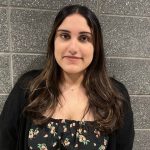 Prisha (Maneka) Nuckchady (Undergraduate Fellow)
Maneka is 4th-year student majoring in Philosophy with a minor in Ethics, Law, and Society at UTM. Her research interests centre broadly around the philosophy of action, ethics, and metaethics. Currently, she's interested in conceptions of justice in relation to imprisonment. In particular, she's interested in how the intuitive conception of justice as fairness encourages the view of punishment as an exercise of justice.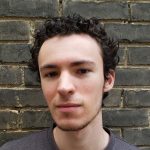 Alexander Trachsell (Undergraduate Fellow)
Alexander is a 5th-year student majoring in philosophy, with minors in economics and political science. He is interested in free will, ethics, and conceptual engineering. Specifically, he is interested in the moral ramifications and possibilities created by giving up traditionally held beliefs, such as objective morality and free will. Engaging in his love of music and open-minded discussion, Alexander can also be heard hosting the CIUT-FM radio program, Tracks From Abroad.
Visiting Faculty Associates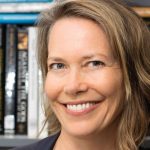 Allison Weir
Allison Weir is a social and political philosopher who researches and writes about critical theories of freedom, identity, and power, feminisms and gender, decolonization, and global care chains. She is currently a Visiting Faculty Associate at the Centre for Ethics at the University of Toronto and a Fellow of the Centre for Humanities and Social Change at the Humboldt University in Berlin. She co-founded the Institute for Social Justice in Sydney, Australia, where she was Research Professor and Director of the Doctoral Program in Social Political Thought, and before that was Professor of Philosophy and Gender Studies at Wilfrid Laurier University. Her book, Decolonizing Freedom, is forthcoming from Oxford University Press. She is the author of Identities and Freedom (Oxford) and Sacrificial Logics: Feminist Theory and the Critique of Identity (Routledge).Contact: allisone.weir@utoronto.ca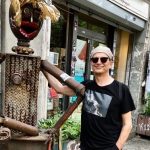 Nikolas Kompridis
Nikolas Kompridis is an interdisciplinary philosopher and critical theorist whose wide-ranging publications and research are focused on rethinking the relation between the human and non-human; revising the theory and practice of critique in light of diverse traditions of critical theory; re-assessing the claims and possibilities of philosophical romanticism; and illuminating the ethical and political insights of the arts, especially literature, cinema, and music. He is the author of Critique and Disclosure: Critical Theory Between Past and Future (MIT), Philosophical Romanticism (Routledge), The Aesthetic Turn in Political Thought (Bloomsbury), and over 60 articles and book chapters that have appeared in a broad array of philosophy, political theory, and humanities journals (New Literary History, Political Theory, Angelaki, European Journal of Political Theory, British Journal for the History of Philosophy) and notable academic presses (Cambridge, Oxford, MIT, Columbia, Routledge, among others). He has taught at universities in Canada, the UK, and Australia, most recently as Foundation Director and Research Professor at the Institute for Social Justice in Sydney. Now in the "post-institutional" phase of his career, he is currently a Fellow of the Center for Humanities and Social Change at the Humboldt University Berlin and a Visiting Faculty Associate at the Centre for Ethics at the University of Toronto.
Research Associate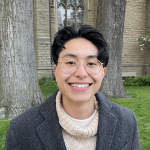 Jules Wong, Philosophy, Penn State University
Jules Wong is a Graduate Fellow at Penn State University and a SSHRC Doctoral Fellowship holder beginning Fall 2023. They work in moral and social philosophy. Their dissertation project argues that gender transition is a concrete articulation of a human need for self-transformation. Drawing on feminist philosophy and Frankfurt School critical theory, the project aims to clarify the social metaphysics of need and desire, and the ethical and political implications therein.
Work-Study Students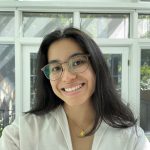 Elizabeth Wong
Elizabeth (Lizzy) Wong is a fourth-year undergraduate student at the University of Toronto, majoring in Diaspora and Transnational Studies and Ethics, Society, and Law. She is an undergraduate research fellow at the Jackman Humanities Institute, completing a project on the ethics and politics of climate migrations. Her research focuses on the ways that gendered and racial oppression and colonial violence intersect. She has published research on gentrification and cultural erasure.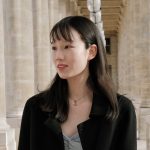 Tien Yang
Tien is a third-year undergraduate student, majoring in Psychology and Socio-cultural Anthropology. She works as a Research Assistant at the Budding Minds Memory and Development Lab and the Intergroup Relations Lab. Her research interests include cognitive development across the lifespan, prejudice and stereotypes related to aging (known as ageism), and cognitive aging. Tien has received funding from the University of Toronto Excellence Award (UTEA) to explore the impact of prior knowledge on children's new learning. This year, alongside her ongoing research on cognitive development, Tien will undertake a new project that investigates the effects of ageism.