2018-2019
Visiting Scholars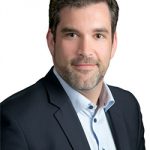 Benjamin Berger, Professor of Law, Osgoode Hall Law School, York University
Professor Berger's areas of teaching and research specialization are criminal and constitutional law and theory, law and religion, and the law of evidence. He holds an appointment as an Associate Professor (status only) in the Department for the Study of Religion at the University of Toronto and is a member of the faculty of the Graduate Program in Socio-Legal Studies at York University.
---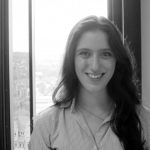 Beatriz Barreiro Carril, Lecturer of International Law, Rey Juan Carlos University, Madrid
Beatriz is interested in the links between International Law and other Social Sciences and Humanities as well as in applied research with a particular focus on human rights, especially cultural rights. She was guest researcher of the Department of Law & Anthropology at Max Planck Institute for Social Anthropology, Halle and visiting researcher at the Institute of Public International and European Law at the University of Göttingen.
---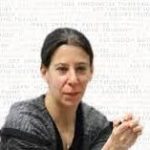 Patti Tamara Lenard, Associate Professor of Applied Ethics, Graduate School of Public and International Affairs, University of Ottawa
Patti's research interests include democratic theory, global justice, solidarity and migration, nationalism, multiculturalism, and trust, as well as history of political and social theory.
---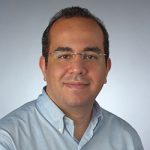 Ahmed Meguid, Assistant Professor, Department of Religion at Syracuse University
Ahmed's research interests include that of Islamic thought [philosophy and theology]; late 18th, 19th, and early 20th century German philosophy (Kant, German Idealism, Dilthey, Husserl, Heidegger).
---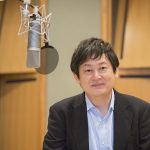 Atsushi Moriya, BA, Literature, Waseda University, Tokyo.
His main research interest is in the field of business ethics in Japan as seen through the lens of the Chinese classics, the philosophies of Sun Tzu and Lao Tzu, and the writings of Shibusawa Eiichi; at the Centre he intends to examine the roots of the recent increase in interest in Chinese philosophy and the morality of Shibusawa Eiichi in western academia as well as to engage in a comparative analysis of terms such as virtue (徳, toku in Japanese and dé in Chinese) within the broader context of the relationship between Confucian and Western conceptions of virtue.
---
Kimmo Nuotio, Professor of Criminal Law, University of Helsinki; Dean of Law, University of Helsinki (2010-17)
Kimmo Nuotio's central research topics include: Theoretical Foundations of Penal Liability, Modernization of Criminal Law, Nordic, European, and International Criminal Law, Transnationalization of Criminal Law, European Legal Integration, Risk Society / Welfare State / Security, Political Philosophy and Law, Criminal Law and Cultural Diversity, and Researcher Skills and Research Ethics.
---
Postdoctoral Fellows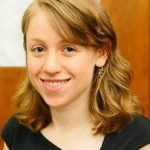 Rachel E. Cristy (Centre for Ethics Postdoctoral Fellow), PhD, Philosophy, Princeton University
Rachel's research interests are in the history of late modern philosophy, beginning with Kant and tracing his influence through early neo-Kantianism to certain late 19th century figures who are not typically thought of as successors to Kant: Nietzsche and the American Pragmatists, particularly William James. She is especially interested in late modern philosophers' attitudes toward science, including both epistemological views (on its methods, its limitations, what sort of philosophical foundation it has or needs) and ethical views (on the proper place of science in the life of individuals and societies). Her most recent work is on Nietzsche's and James's objections to scientism: the attitude that science is the most valuable human enterprise and can answer any question worth asking.
---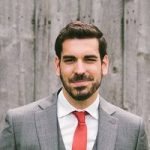 Étienne Brown (Visiting Postdoctoral Fellow)
Étienne is currently a Postdoctoral fellow at the Montreal-based Centre de recherche en éthique (or CRÉ), where he co-directed the "Éthique et politique" research axis in the winter of 2018. He also teaches in the philosophy department of the Université de Montréal, and serves as the secretary of the Société de philosophie du Québec. Previously, he was a visiting scholar at the University of Pittsburgh and, before that, Attaché d'enseignement et de recherche (Research and Teaching Fellow) at the Sorbonne in Paris, where he completed his PhD in 2016.
---
Postdoctoral Associates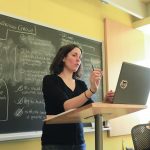 Hilary Evans Cameron, Visiting Associate, Centre for Ethics
Hilary's research explores decision-making in the refugee determination context with a focus on credibility assessment.
---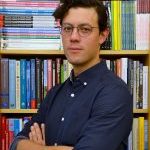 Clifton Mark, PhD Political Theory, Cambridge University
Clifton's research operates at the nexus of political philosophy, intellectual history, and the analysis of concrete social practices.
---
Jaby Mathew, PhD Political Science, University of Toronto
Jaby's research focuses on modern Indian thought, contemporary democratic theory, and postcolonial theory with particular attention to the ethics of comparison and translation.
---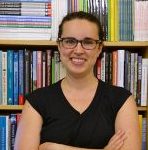 Stephanie J. Silverman, Adjunct Professor, Trinity College; SSHRC Postdoctoral Fellow, Graduate School of Public and International Affairs, Ottawa
Stephanie's sociolegal research on immigration enforcement focuses mainly on detention practices in Canada, the US, and the UK.
---
Doctoral Fellows in Ethics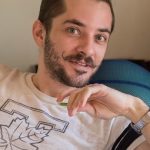 John Enman-Beech, SJD Candidate, Faculty of Law, University of Toronto
Jack's research explores the use of contractual and non-contractual ethical frames in the fields of employment, consumer, and tenancy law. Interdisciplines include critical, feminist, and economic legal theory. Also writes about how to live with animals.
---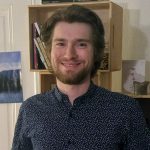 Thilo Schaefer, PhD Candidate, Department of Political Science, University of Toronto
Thilo's research examines normative questions in urban politics through the perspective of utopia. His current focus is on the political and philosophical issues raised by the emergence of the smart city. He also has broader academic interests in distributive justice, property rights, and citizenship.
---
Undergraduate Fellows in Ethics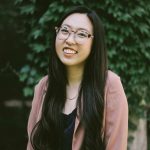 Jayun Bae
Jayun's main interests are in intersectional bioethics, particularly with regard to healthcare in the digital age, access to treatment, and emerging biotechnology. She is pursuing a double major in Neuroscience and Philosophy at Victoria College at the University of Toronto.
---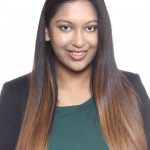 Zara Narain
Zara's research interests are in the ethics of storytelling, oppression, and bioethics. She is interested in studying the stories our bodies tell and how these stories are disseminated or silenced.
---
Ethics of AI Graduate Research Fellows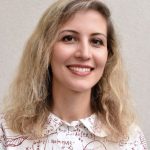 Atoosa Kasirzadeh, Ph.D. in mathematics (Ecole Polytechnique of Montreal), Ph.D. candidate in philosophy of science (University of Toronto)
Most of Atoosa's work relates to the philosophy of science, philosophy and ethics of technology, and epistemology. She especially like to think about the varieties of scientific explanations in sciences, mathematical explanations in mathematics, and the ways artificial intelligence can explain the reasons for its decisions. She is currently working on two projects: the first is a collaborative work at Women's college research institute for examination of various philosophical aspects of responsible innovation on AI and health; the second is to understand a realistic picture of the potential ethical challenges that arise from the development of AI. During academic year 2018-2019, she will teach two courses: a block seminar on "Ethics of Artificial Intelligence" at LMU, Germany, and her own course "HPS302-philosophy of technology" at the University of Toronto. You can find more about Atoosa in her personal website: 
http://kasirzadeh.org/
---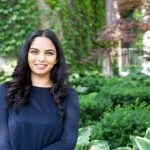 Nishila Mehta
is a first year medical student at the University of Toronto, and a recent graduate of York University's Global Health program with a specialization in eHealth. She has diverse interests in health technology, quality improvement and health equity and has explored these through leading several research projects at Women's College Hospital and Mount Sinai Hospital in the past. She aspires to spend her time at the Center for Ethics exploring the ethical and social implications of Artificial Intelligence in Medicine, with a specific interests in Ai's impact on medical education and global health inequities.In the future, Nishila aspires to pursue a career as a clinician-researcher and become a leader in the Canadian health technology sector.
---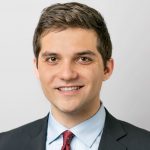 Michael Motala, BA Hons. (University of Toronto), MSc (London School of Economics), JD (Osgoode Hall Law School), MA (Columbia University), PhD Student (Department of Political Science, University of Toronto)
Michael's research interests lie at the intersection of law, economics, political science, and pragmatist moral philosophy. He is currently working on two concurrent projects: the first reimagines extant theories of corporate social responsibility and business ethics as they apply to the emergent platform economy, comprised of firms like Uber, Airbnb, Apple, Google, and Amazon; the second examines the political economy of global tax governance in the Atlantic economies, with a particular focus on the implications of global tax base erosion for national income inequalities, and by extension the fiscal social contract underpinning the modern liberal welfare state.