2019-2020
Visiting Scholars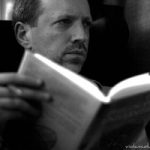 Tom Angier, Philosophy, University of Cape Town
My core interests lie in Aristotelian and Neo-Aristotelian ethical theory. While I have written on Aristotle's ethics per se, I am also and increasingly interested in applying Aristotle's ethics and metaphysics to current ethical debates. The kind of naturalism espoused by Aristotle affords an invaluable resource for contemporary reflection, even if, in the process, his insights and arguments must be reconfigured.
---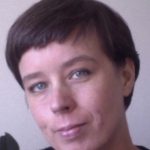 Megan Blomfield, Philosophy, University of Sheffield
Megan is a political philosopher whose work focuses on global justice and the environment. Her current research concerns rights to land and natural resources in the context of climate change.
---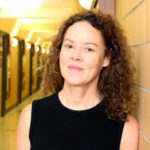 Teresa Heffernan, English, Saint Mary's University
I explore the ethical and existential questions that emerge from the entanglement of the science and the fiction of robotics/AI. I am interested in why science uses fiction even as it marginalizes the literary imagination in discussions of a technological future, why the animal is so often problematically collapsed with the machine, and how the categories and narratives about robots and animals differently produce the human. Pursuing an interdisciplinary approach, I take seriously the borders between fiction and science and argue that the "ethical impulse" that emerges from a literary training in the imagination is useful preparation for thinking about new technologies.
---
Ida Koivisto, Law, University of Helsinki
Ida Koivisto is an assistant professor of public law. Her research interests cover administrative and constitutional law, legal theory and socio-legal studies. She is particularly interested in the relationship between law and other normative systems in society. She is currently working on a project on the ideal of transparency and its theoretical preconditions. She is about to embark on a new project on law and algorithmic transparency.
---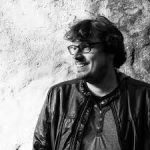 Gottfried Schweiger, Centre for Ethics and Poverty Research, Paris Lodron University of Salzburg
---
Postdoctoral Fellows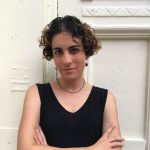 Elena Comay del Junco (Centre for Ethics Postdoctoral Fellow in Ethics), Committee on Social Thought & Department of Philosophy, University of Chicago
Elena is completing her PhD in the Committee on Social Thought and Department of Philosophy at the University of Chicago. Her primary research areas are in the history of philosophy–more particularly on Aristotle–as well as in contemporary social and political philosophy–specifically issues of racial justice. She has also published historical research on race and medicine and has interests in Islamic philosophy and feminist theory.
---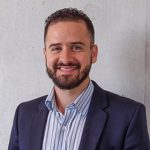 Igor Shoikhedbrod (Centre for Ethics Postdoctoral Fellow in Ethics of Artificial Intelligence), PhD, Political Science, University of Toronto
Igor's research is principally concerned with the future of work and considerations of distributive justice in the face of increased automation and generalized reliance on intelligent machine learning. Igor's broader research interests in the ethics of AI draw upon the rich nexus of political theory and critical political economy. Igor obtained his PhD at the University of Toronto in 2018, his M.A in Political Science from York University in 2011, and he also holds a B.A from the University of Toronto with a concentration in Ethics, Society, and Law. His doctoral thesis examined the relationship between rights discourse and economic inequality in capitalist democracies though a reconstruction of Karl Marx's critique of classical liberalism. A revised version of Igor's doctoral thesis is forthcoming with Palgrave Macmillan under the title of Revisiting Marx's Critique of Liberalism: Rethinking Justice, Legality and Rights.
---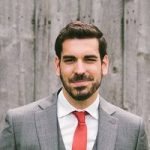 Étienne Brown (Visiting Postdoctoral Fellow)
Étienne is currently a Postdoctoral fellow at the Montreal-based Centre de recherche en éthique (or CRÉ), where he co-directed the "Éthique et politique" research axis in the winter of 2018. He also teaches in the philosophy department of the Université de Montréal, and serves as the secretary of the Société de philosophie du Québec. Previously, he was a visiting scholar at the University of Pittsburgh and, before that, Attaché d'enseignement et de recherche (Research and Teaching Fellow) at the Sorbonne in Paris, where he completed his PhD in 2016.
---
Postdoctoral Associates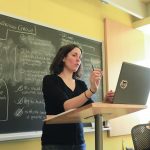 Hilary Evans Cameron, Visiting Associate, Centre for Ethics
Hilary's research explores decision-making in the refugee determination context with a focus on credibility assessment.
---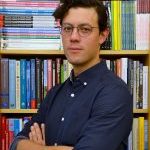 Clifton Mark, PhD Political Theory, Cambridge University
Clifton's research operates at the nexus of political philosophy, intellectual history, and the analysis of concrete social practices.
---
Jaby Mathew, PhD Political Science, University of Toronto
Jaby's research focuses on modern Indian thought, contemporary democratic theory, and postcolonial theory with particular attention to the ethics of comparison and translation.
---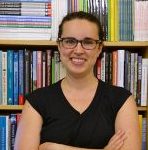 Stephanie J. Silverman, Adjunct Professor, Trinity College; SSHRC Postdoctoral Fellow, Graduate School of Public and International Affairs, Ottawa
Stephanie's sociolegal research on immigration enforcement focuses mainly on detention practices in Canada, the US, and the UK.
---
Doctoral Fellows in Ethics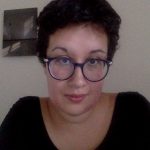 Natasha Hay, PhD Candidate, Centre for Comparative Literature, University of Toronto
Natasha Hay is a doctoral candidate in Comparative Literature who is pursuing a disciplinary specialization in Philosophy and a collaborative program in Jewish Studies. Her doctoral
research is concerned with a constellation of concepts in the field of education that Walter Benjamin articulates in his reflections on the German youth movement. Her dissertation lays out a counter-pedagogical relation emergent in study as an ethical practice that helps to shape Benjamin's historiographical method. Her secondary research interests include nineteenth- and twentieth-century German thought, French post-structuralism and deconstruction, and the relationship between literature and philosophy. Some research interests she is eager to explore at the C4E: historical changes in urban spaces and utopian imaginaries; the ethics of untranslatability and the geopolitics of translation; ethical modes of representing suffering and violence across image, text, and other media.
---
Emma McLure, PhD Candidate, Department of Philosophy, University of Toronto
My research explores the ethics of conversation. My most recent publication, "Theorizing a Spectrum of Aggression: Microaggressions, Creepiness, and Sexual Assault" (Pluralist, 2019) explains what is aggressive about verbal microaggressions. In my dissertation, I turn to the question of whether we are blameworthy for microaggressions. Traditionally, we only blame people when they intentionally cause harm, whereas microaggressions are often committed unintentionally and may only become noticeably harmful after numerous repetitions. I use legal theory to model how perpetrators could be liable for these unintentional and non-immediately damaging actions. Finally, I consider the under-explored role of microaffirmations—small supports that accumulate into very positive impacts when repeated over a lifetime. Privileged people receive these benefits constantly; marginalized people deserve the same supports. Please see my website (emma-mcclure.com) for more on my research and teaching in Feminist Ethics.
---
Undergraduate Fellows in Ethics
Matias Gutierrez Ramirez

Matias' main interest is in environmental ethics with particular emphasis on sustainability and climate change. He is currently pursuing a double major in Ethics, Society, and Law, and English at Trinity College at the University of Toronto.
---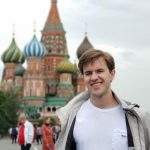 Nicholas Slawnych

Nicholas' main research interests lie in metaethics and ethical representation in fiction. He is especially interested in the question of why people choose to do the right thing, and he currently studies Philosophy, Ethics, Society and Law, and Russian Literature at Trinity College at the University of Toronto.
---
Ethics of AI Graduate Research Fellows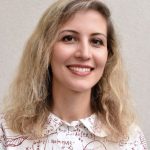 Atoosa Kasirzadeh, Ph.D. in mathematics (Ecole Polytechnique of Montreal), Ph.D. candidate in philosophy of science (University of Toronto)
Most of Atoosa's work relates to the philosophy of science, philosophy and ethics of technology, and epistemology. She especially like to think about the varieties of scientific explanations in sciences, mathematical explanations in mathematics, and the ways artificial intelligence can explain the reasons for its decisions. She is currently working on two projects: the first is a collaborative work at Women's college research institute for examination of various philosophical aspects of responsible innovation on AI and health; the second is to understand a realistic picture of the potential ethical challenges that arise from the development of AI. During academic year 2018-2019, she will teach two courses: a block seminar on "Ethics of Artificial Intelligence" at LMU, Germany, and her own course "HPS302-philosophy of technology" at the University of Toronto. You can find more about Atoosa in her personal website: 
http://kasirzadeh.org/
---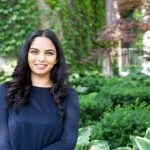 Nishila Mehta
is a first year medical student at the University of Toronto, and a recent graduate of York University's Global Health program with a specialization in eHealth. She has diverse interests in health technology, quality improvement and health equity and has explored these through leading several research projects at Women's College Hospital and Mount Sinai Hospital in the past. She aspires to spend her time at the Center for Ethics exploring the ethical and social implications of Artificial Intelligence in Medicine, with a specific interests in Ai's impact on medical education and global health inequities.In the future, Nishila aspires to pursue a career as a clinician-researcher and become a leader in the Canadian health technology sector.
---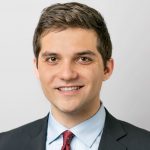 Michael Motala, BA Hons. (University of Toronto), MSc (London School of Economics), JD (Osgoode Hall Law School), MA (Columbia University), PhD Student (Department of Political Science, University of Toronto)
Michael's research interests lie at the intersection of law, economics, political science, and pragmatist moral philosophy. He is currently working on two concurrent projects: the first reimagines extant theories of corporate social responsibility and business ethics as they apply to the emergent platform economy, comprised of firms like Uber, Airbnb, Apple, Google, and Amazon; the second examines the political economy of global tax governance in the Atlantic economies, with a particular focus on the implications of global tax base erosion for national income inequalities, and by extension the fiscal social contract underpinning the modern liberal welfare state.