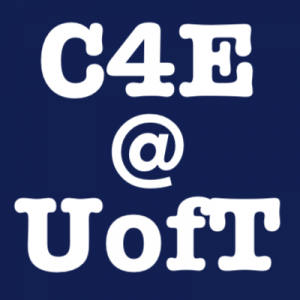 Centre for Ethics Fellows
2020-21
Virtual Visiting Scholars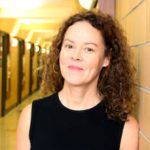 Teresa Heffernan, English, Saint Mary's University
I explore the ethical and existential questions that emerge from the entanglement of the science and the fiction of robotics/AI. I am interested in why science uses fiction even as it marginalizes the literary imagination in discussions of a technological future, why the animal is so often problematically collapsed with the machine, and how the categories and narratives about robots and animals differently produce the human. Pursuing an interdisciplinary approach, I take seriously the borders between fiction and science and argue that the "ethical impulse" that emerges from a literary training in the imagination is useful preparation for thinking about new technologies.
---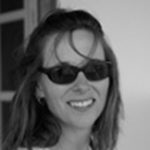 Morag Kersel, Anthropology, DePaul University
Professor Kersel is an archaeologist with a doctorate from the Department of Archaeology at the University of Cambridge and a master of Historic Preservation from the University of Georgia. Her research interests include the Chalcolithic and Early Bronze Age of the eastern Mediterranean and Levant, cultural heritage protection, the built environment, object biographies, museums, and archaeological tourism. Her work combines archaeological, archival and oral history research in order to understand the efficacy of cultural heritage law in protecting archaeological landscapes from looting. 
---
Postdoctoral Fellows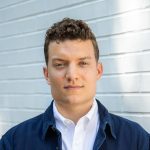 Benjamin Davis (Centre for Ethics Postdoctoral Fellow in Ethics), Philosophy, Emory University
My research considers the responsibilities of elite actors today. My publications speak to the quotidian decisions of pre-professional and college-educated actors. Daily practices are always tied to divisions of labor across the globe (who sewed those chinos?) and within cities (who pulls espresso and sweeps donut crumbs?). I am interested in the orientations and pressures that entangle elite actors in a glass-paneled environment and the ruptures and challenges that invite them to — or demand that they — get out of it.
---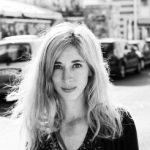 Juliette Ferry-Danini (Centre for Ethics Postdoctoral Fellow in Ethics of Artificial Intelligence), Philosophy, Sorbonne Université
I am a philosopher of medicine interested in conceptual, epistemological and ethical questions about medicine and science in general.
---
Doctoral Fellows in Ethics
---
Undergraduate Fellows in Ethics
Marley Greenberg, Health Studies, Philosophy, Bioethics
Alex Heyman, Computer Science, Cognitive Science, Philosophy
Tsitsi Macherera, Ethics, Society and Law
Nicole Vucemilo, History and Ethics, Society, and Law
---
Ethics of AI Lab Affiliates and Graduate Research Fellows
---
Race, Ethics, and Power Research Associates and Fellows