Race, Ethics + Power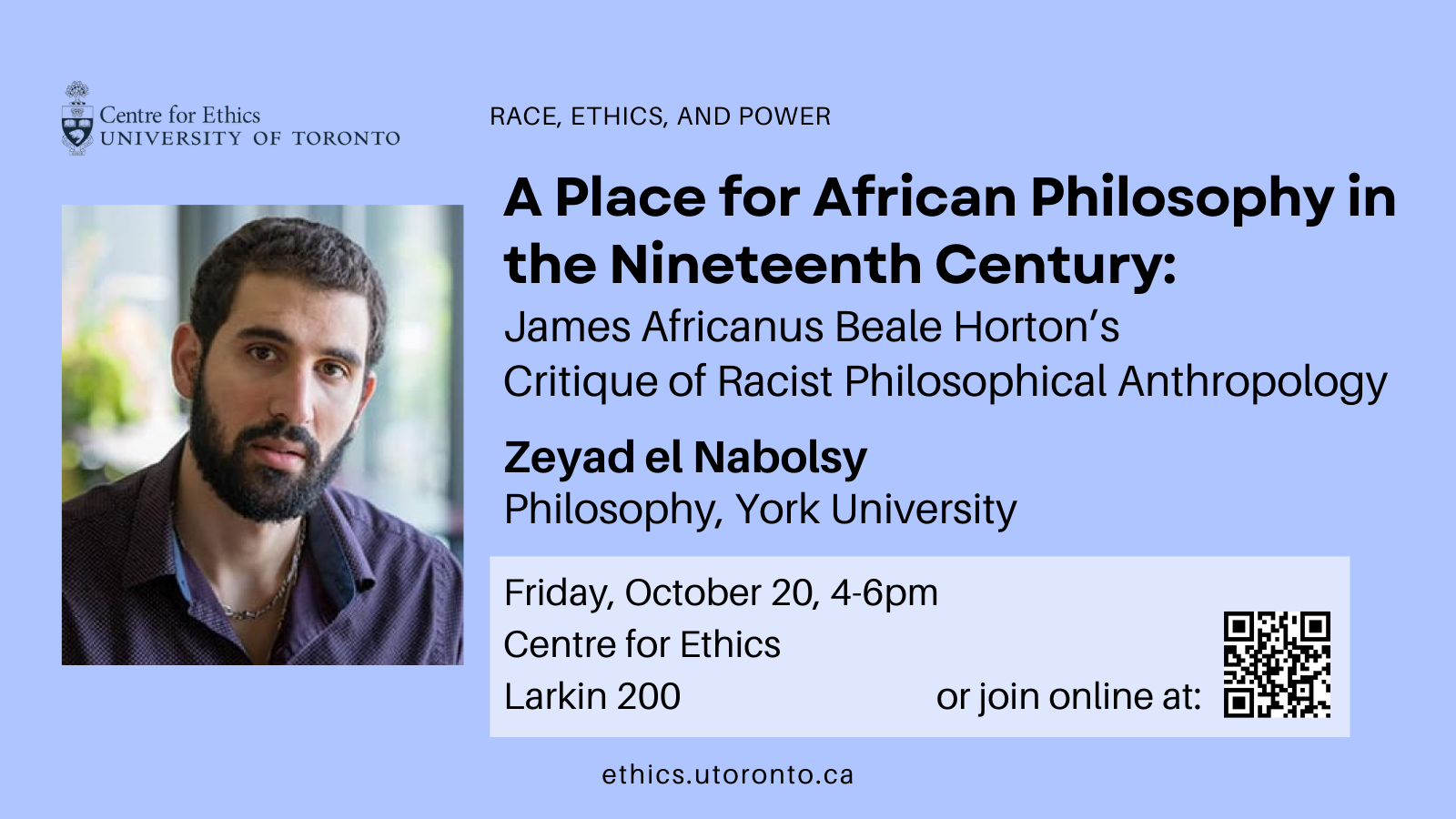 ► To stay informed about other upcoming events at the Centre for Ethics, opportunities, and more, please sign up for our newsletter.
A Place for African Philosophy in the Nineteenth Century: James Africanus Beale Horton's Critique of Racist Philosophical Anthropology
In this talk I attempt to show how one can go about integrating African philosophy into our accounts of developments in philosophy and science during the nineteenth century. In particular, I argue that focusing on the contributions of James Africanus Beale Horton allows us to bring into clear perspective elements which have been hitherto occluded from view. For example, Horton's criticism of racist Victorian philosophical anthropology challenges the conventional narrative that race science was not seriously challenged on scientific grounds until the mid-twentieth century. Moreover, analyzing Horton's contributions allows us to understand the manner in which the "naturalistic turn" in mid-nineteenth century philosophical discourse changed the terrain for those who wanted to argue for racial equality. Horton's significance is that he offers us a way of understanding how one could challenge racist scientific discourse, in the mid-nineteenth century, without abandoning the naturalistic turn with its emphasis on establishing continuities between human forms of life and the forms of life that characterize non-human animals.
► this event is hybrid. Join in person at the Centre for Ethics (Larkin building, room 200) or join online here.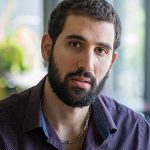 Zeyad el Nabolsy                                                             York University
Fri, Oct 20, 2023
04:00 PM - 06:00 PM
Centre for Ethics, University of Toronto
200 Larkin