Race, Ethics + Power: Emerging Scholars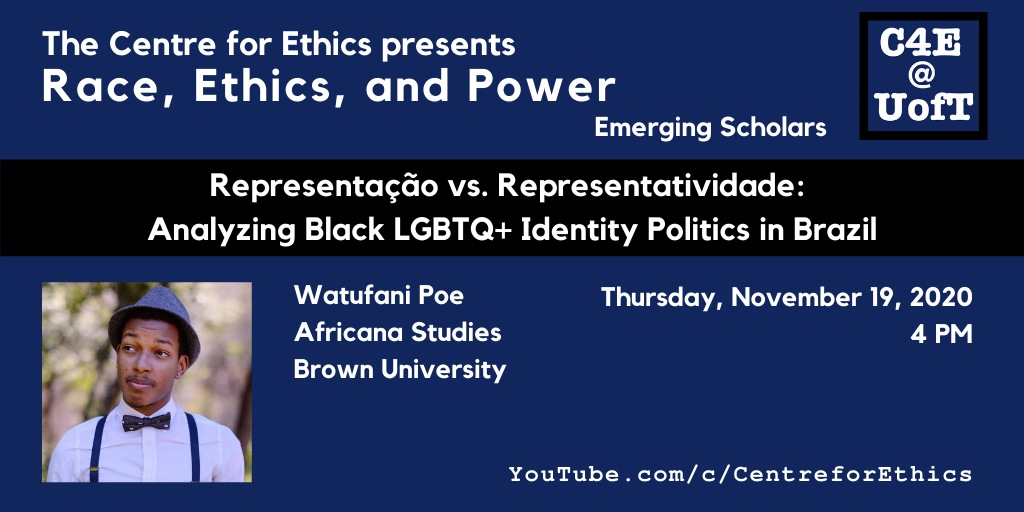 Representação vs. Representatividade: Analyzing Black LGBTQ+ Identity Politics in Brazil
The last five years in Brazil has seen an explosion of Black LGBTQ+ politicians enter elected positions. While many of these candidates ran on platforms that centered their own standpoint as a power analysis to help understand and deconstruct systemic inequality through policy, some candidates utilized their identities to work against a politics of social equity. In this presentation, I look at the various iterations of representation that have taken place for Black LGBTQ politicians in recent years, analyzing how different candidates weaponize their identities, and how these forms or representation impact the larger Black LGBTQ+ community.
► please register here
This is an online event. It will be live streamed on the Centre for Ethics YouTube Channel on Thursday, November 19. Channel subscribers will receive a notification at the start of the live stream. (For other events in the series, and to subscribe, visit YouTube.com/c/CentreforEthics.)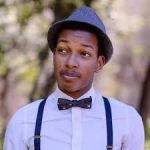 Watufani Poe is a PhD Candidate in Africana Studies at Brown University. He earned his B.A. from Swarthmore College in Africana Studies and his A.M. in History at Brown University. His dissertation entitled "Resisting Fragmentation: The Radical Possibilities of Black LGBTQ+ Activism in Brazil and the United States" looks at Black LGBTQ+ social and political activism in both countries to understand the ways Black LGBTQ people push for freedom across various movement spaces. His research has been funded by the Social Sciences Research Council, the Mellon Foundation, The US Fulbright Program, The Tinker Foundation, and the Brown University Brazil Initiative.
Thu, Nov 19, 2020
04:00 PM - 05:00 PM
Centre for Ethics, University of Toronto
200 Larkin