Ethics of Songs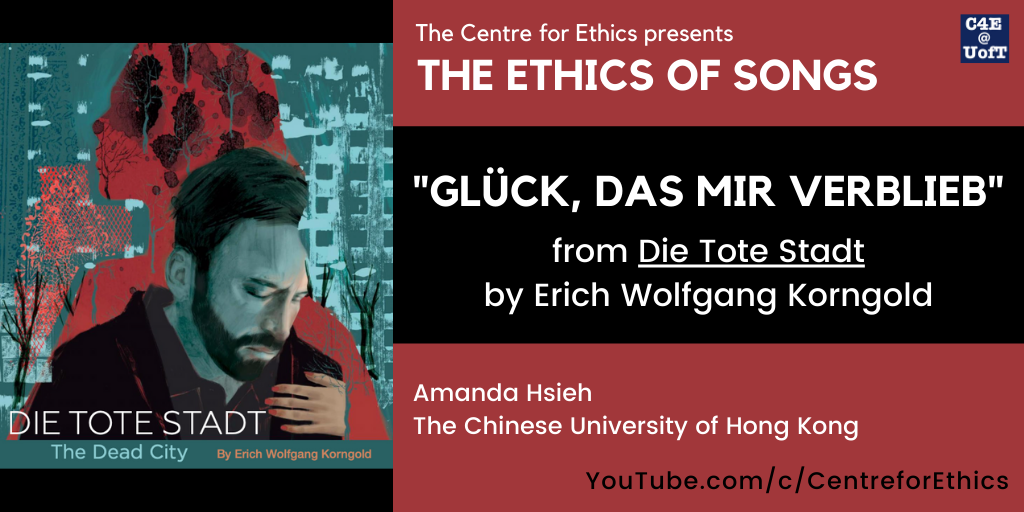 Join us for the Spring 2021 Season of The Ethics of Songs, the Centre for Ethics YouTube series that explores the ethical dimensions of songs familiar and new! (The full schedule is available here.)
Amanda Hsieh
Historical Musicology
Chinese University of Hong Kong
Produced and edited by Laura Menard (Music & Centre for Ethics, University of Toronto)
Amanda Hsieh is Research Assistant Professor of Historical Musicology at the Chinese University of Hong Kong. Their scholarship explores categories of gender and nation and their intertwined manifestations within opera of the late nineteenth and the early twentieth centuries. While their doctoral work locates opera in the Austro-German context, their next book-length project treats opera as a transnational—and even global—phenomenon between Germany and Japan. They are the latest winner of the Jerome Roche Prize and their work has been supported by grants and fellowships from, among others, the DAAD, the Austrian Cultural Forum New York, and the Jackman Humanities Institute at the University of Toronto. Their writing can be found in the Journal of the Royal Musical Association and Music & Letters. They have just been appointed as Reviews Editor of both the Journal of the Royal Musical Association and the RMA Research Chronicle.
► please register here
This is an online event, available on the Centre for Ethics YouTube Channel. Channel subscribers will receive a notification at the start. (For other events in the series, and to subscribe, visit YouTube.com/c/CentreforEthics.)
► To stay informed about other upcoming events at the Centre for Ethics, opportunities, and more, please sign up for our newsletter.
Wed, Apr 7, 2021
03:00 PM - 03:30 PM
Centre for Ethics, University of Toronto
200 Larkin