Ethics of Songs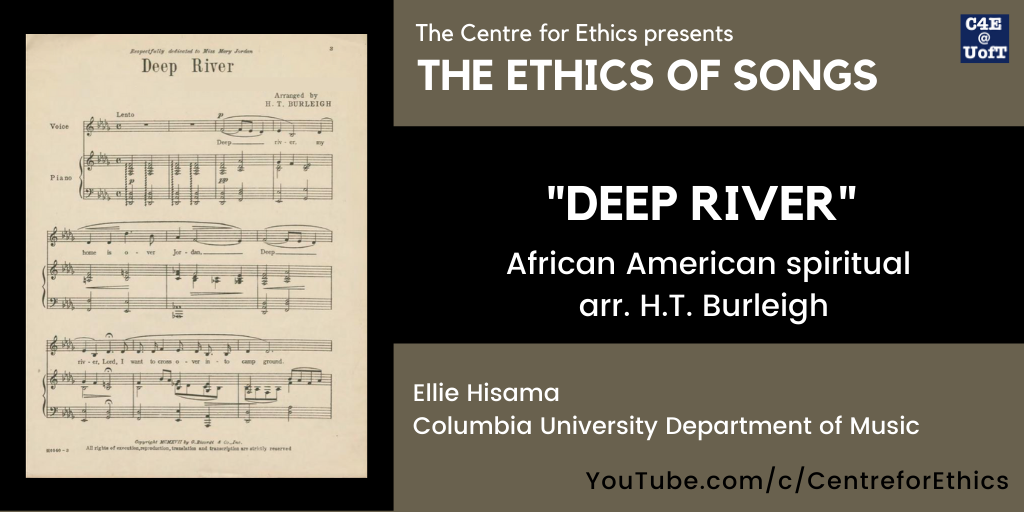 Join us for the Spring 2021 Season of The Ethics of Songs, the Centre for Ethics YouTube series that explores the ethical dimensions of songs familiar and new! (The full schedule is available here.)
Ellie Hisama
Music and Institute for Research on Women, Gender, and Sexuality
Columbia University
Produced and edited by Laura Menard (Music & Centre for Ethics, University of Toronto)
Ellie Hisama is Professor of Music and a member of the Institute for Research on Women, Gender, and Sexuality at Columbia University, where she has taught since 2006. The author of Gendering Musical Modernism, she has published on the music of Geri Allen, Joan Armatrading, Benjamin Britten, Ruth Crawford, Julius Eastman, and DJ Kuttin Kandi. She will join the University of Toronto's Faculty of Music in July 2021 as Professor of Music and its next Dean.
► please register here
This is an online event, available on the Centre for Ethics YouTube Channel. Channel subscribers will receive a notification at the start. (For other events in the series, and to subscribe, visit YouTube.com/c/CentreforEthics.)
► To stay informed about other upcoming events at the Centre for Ethics, opportunities, and more, please sign up for our newsletter.
Wed, Apr 21, 2021
03:00 PM - 03:30 PM
Centre for Ethics, University of Toronto
200 Larkin