Race, Ethics + Power: Emerging Scholars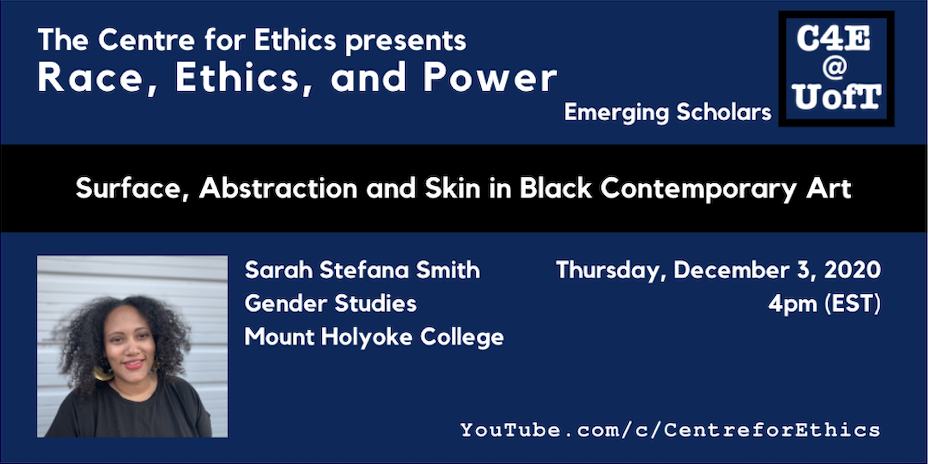 Surface, Abstraction and Skin in Black Contemporary Art
Discussions of surface typical occur in the context of a binary—not being a deep articulation of a thing.  Yet surface as a method of susceptibility is able to take seriously the "need for the Other" and one that orients the surface – rather than some lurking depth – as a significant site to engage meaning (Cheng 2009, 101; Best and Marcus 2009, 6). In the context of this talk, I use, surface play in order to embraces the surface as an affective and ethical stance, in opposition to a suspiciousness of what is concealed in the depths of the work. Taking a nod from Stuart Hall, play denotes a doubling of meaning. On the one hand, play suggests the impermanence of the surface itself; on the other, it pronounces the instability of the surface through strategies deployed in black aesthetics.
Thus, this talk meditates on surface play and queer potentiality in the work of artists Mickalene Thomas and Zanele Muholi. In 2014, Mickalene Thomas created the work Tête de Femme that deviated from the artists more representational work and towards abstract iterations of femme faces. Most recently, Zanele Muholi has returned to self-portraiture, in Somnyama Ngonyama: Hail the Dark Lioness utilizing the body, vernacular props and the skin as site. I look at Tête de Femme and Somnyama Ngonyama and towards surfaces at play, to negotiate a different orientation to the aesthetic.
Biography:
Sarah Stefana Smith is scholar and artist, currently holding the position of Assistant Professor of Gender Studies at Mount Holyoke College. Their research communicates between the fields of Black art and culture, queer of color critique and affect studies, performance and aesthetics. Smith's studio practice looks towards the blur between abstraction and representation, infrastructure and materiality, space and ecology in photography, installation, and sculptural work. As a teacher Smith is interested in cross-pollination between matter and materiality and boundaries between human and species, lines of demarcation around difference—race, gender, sexuality—and how modes of difference are used to constitute and congeal belonging.
 Smith was a recipient of an Art and Change Grant from the Leeway Foundation, an Ontario Arts Council Grant, and a John Pavlis Fellowship as an artist in residence at the Vermont Studio Center. Smith has published in The Black Scholar, Women & Performance, Drain Journal of Art and Culture, The Palgrave Handbook of Race and the Arts Education and in Ruptures: Anti-colonial and Anti-Racist Feminist Theorizing. Their residency experiences have included the University of Pittsburgh Creativities Project, Merriweather District AIR, 77Arts, and the Virginia Center for the Creative Arts among others. Smith has exhibited at various spaces including Waller Gallery, Arlington Art Center, DC Art Center, the Borland Project Space, and Gallery CA
► please register here
This is an online event. It will be live streamed on the Centre for Ethics YouTube Channel on Thursday, December 3. Channel subscribers will receive a notification at the start of the live stream. (For other events in the series, and to subscribe, visit YouTube.com/c/CentreforEthics.)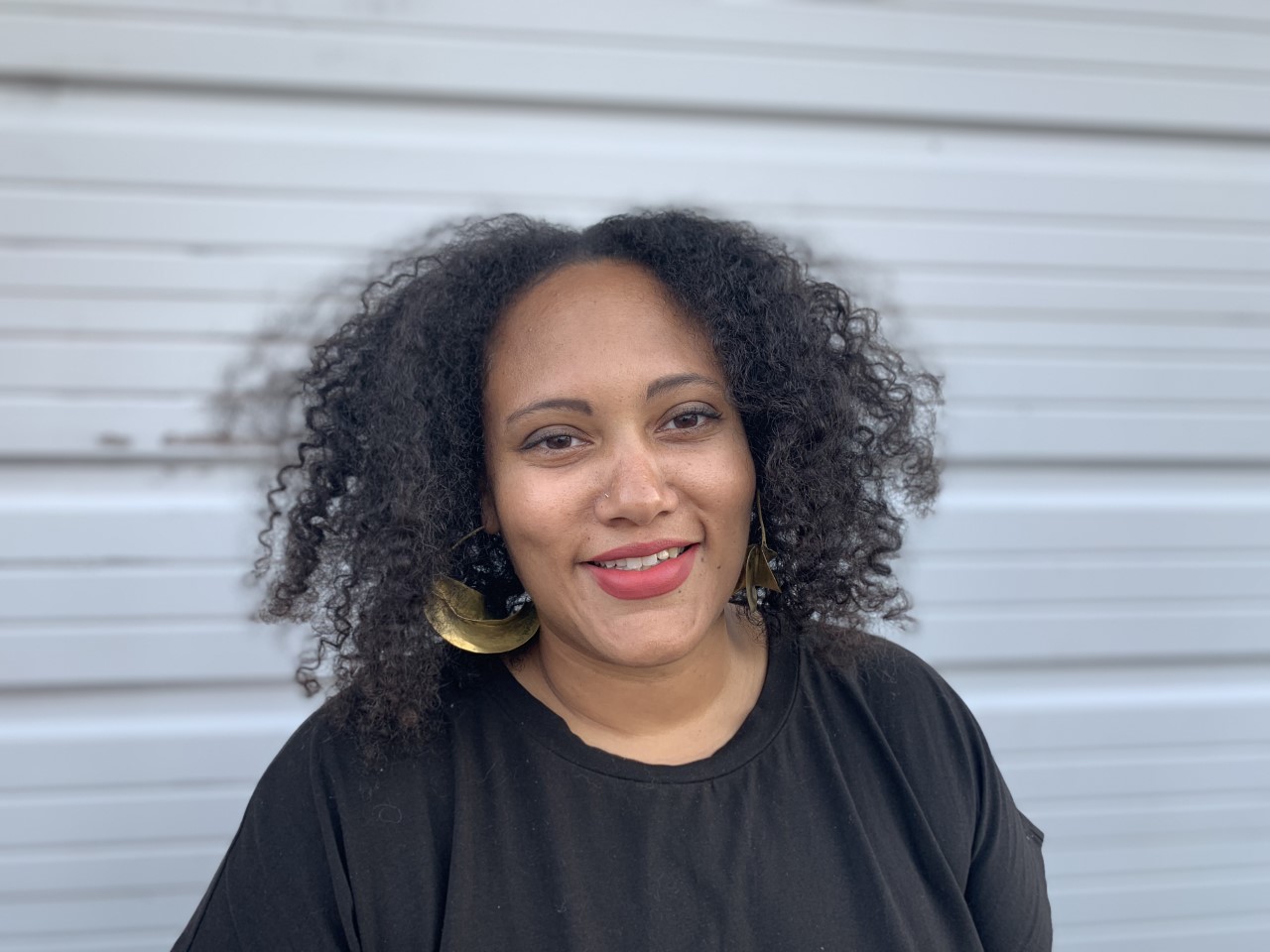 Sarah Stefana Smith
Gender Studies
Mount Holyoke College

Thu, Dec 3, 2020
04:00 PM - 05:00 PM
Centre for Ethics, University of Toronto
200 Larkin