Ethics & Caribbean Philosophy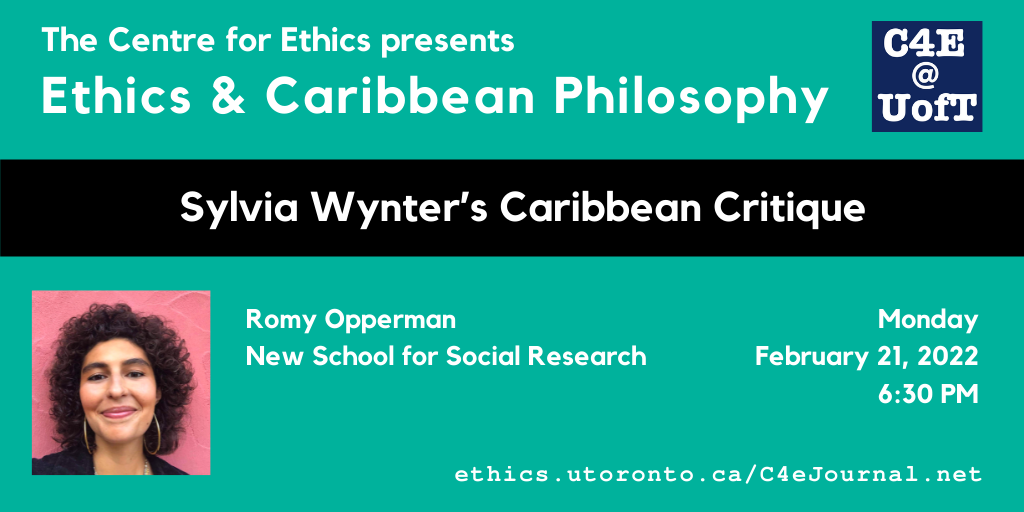 ► To stay informed about other upcoming events at the Centre for Ethics, opportunities, and more, please sign up for our newsletter.
Sylvia Wynter's Caribbean Critique
In this discussion, we will examine Sylvia Wynter's engagement with Frankfurt School theorists Theodor Adorno and Walter Benjamin. This examination is our starting point for considering in detail Wynter's early work. We will pay particular attention to Wynter's concept of "Creole critique"—its foundations as well as what it implies for intellectual, critical, and ethical life.
This is an online event, available on the Centre for Ethics YouTube Channel, on Monday, February 21. Channel subscribers will receive a notification at the start. (For other events in the series, and to subscribe, visit YouTube.com/c/CentreforEthics.)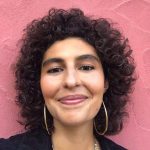 Romy Opperman
New School for Social Research
Host: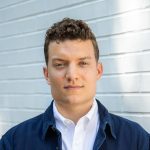 Benjamin P. Davis
Postdoctoral Fellow in Ethics
Centre for Ethics
University of Toronto
Mon, Feb 21, 2022
06:30 PM - 07:45 PM
Centre for Ethics, University of Toronto
200 Larkin