Ethics of AI in Context: Emerging Scholars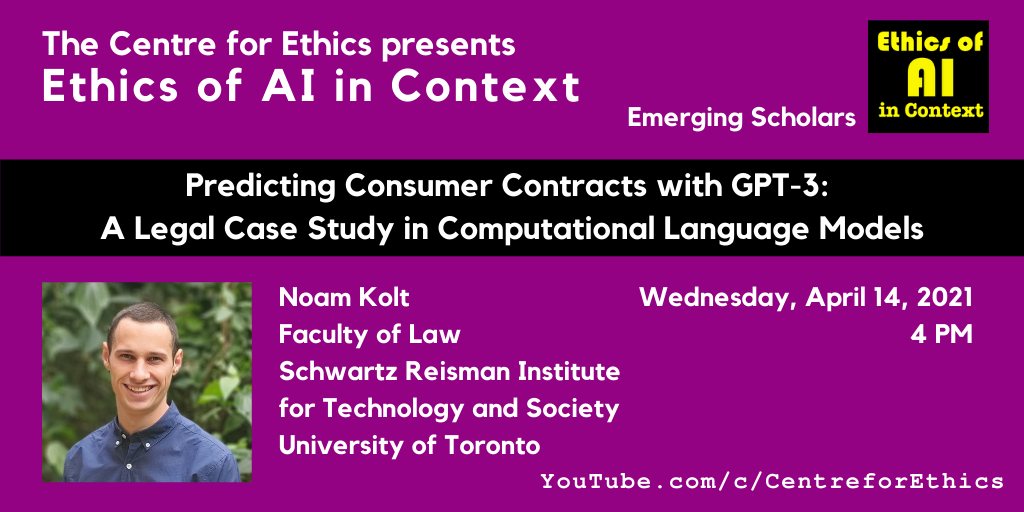 Predicting Consumer Contracts with GPT-3: A Legal Case Study in Computational Language Models
Computational language models can perform a wide range of complex tasks by predicting the next word in a sequence. In the legal domain, language models can summarize laws, draft case documents, and translate legal jargon into plain English. While language models could potentially empower consumers, they could also provide misleading legal advice and entrench harmful biases. By exploring the extent to which GPT-3 can understand consumer contracts, this case study sheds light on the opportunities and challenges of using language models to inform consumers of their legal rights and obligations.
This is an online event. It will be live streamed on the Centre for Ethics YouTube Channel on Wednesday, April 14. Channel subscribers will receive a notification at the start of the live stream. (For other events in the series, and to subscribe, visit YouTube.com/c/CentreforEthics.)
► To stay informed about other upcoming events at the Centre for Ethics, opportunities, and more, please sign up for our newsletter.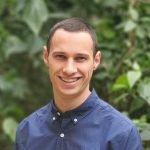 Noam Kolt
Faculty of Law
Schwartz Reisman Institute for Technology and Society
University of Toronto 
Wed, Apr 14, 2021
04:00 PM - 05:00 PM
Centre for Ethics, University of Toronto
200 Larkin