Race, Ethics + Power: Emerging Scholars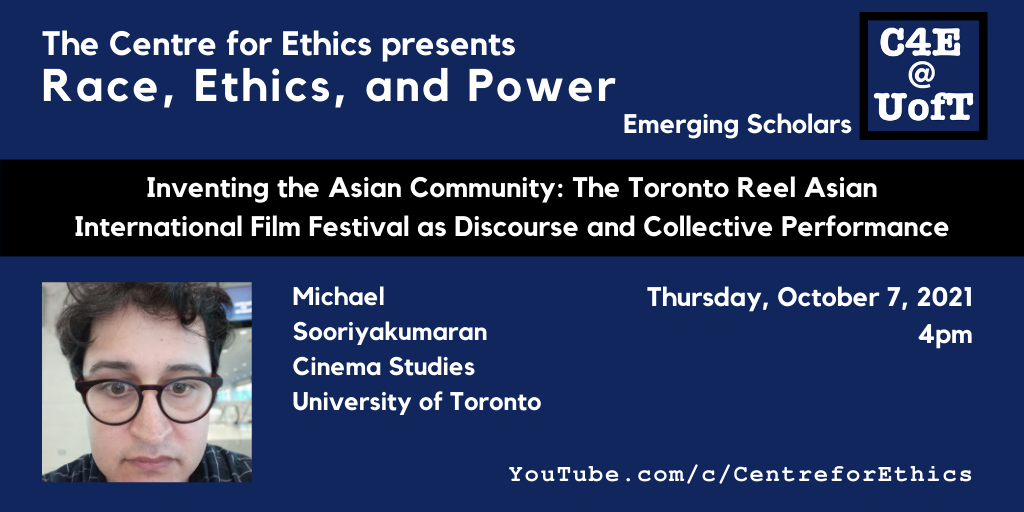 ► To stay informed about other upcoming events at the Centre for Ethics, opportunities, and more, please sign up for our newsletter.
Inventing the Asian Community: The Toronto Reel Asian International Film Festival as Discourse and Collective Performance
This talk will examine how the Toronto Reel Asian International Film Festival constructs an imagined Asian community and how spectators of the festival perform their cultural identities at screenings and on social media. By screening films from some Asian nations and diasporas and not others, and by screening a disproportionate number of films by East Asian filmmakers and North American filmmakers of East Asian heritage, Reel Asian's programming selections imply that some Asian societies are more oriental than others and posit certain essentialized cultural practices associated with those societies as being emblematic of the Orient as a whole. At screenings and on social media, spectators actively position themselves either as insiders who identify with the Orient or as westerners who imaginatively project themselves into an oriental culture through an act of sympathetic understanding. Through an analysis of Reel Asian, this talk will demonstrate how identity-based film festivals function as sites where an imagined community becomes visible to itself and to the general public for a short period of time.
► please register here
This is an online event. It will be live streamed on the Centre for Ethics YouTube Channel on Thursday, October 7. Channel subscribers will receive a notification at the start of the live stream. (For other events in the series, and to subscribe, visit YouTube.com/c/CentreforEthics.)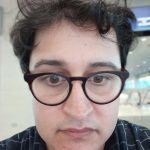 Michael Sooriyakumaran is a Ph.D. candidate in Cinema Studies at the University of Toronto. His writing has appeared in Asian Cinema, Frames Cinema Journal, Mise-en-scène: The Journal of Film & Visual Narration, and Offscreen.
Thu, Oct 7, 2021
04:00 PM - 05:30 PM
Centre for Ethics, University of Toronto
200 Larkin