Professing Ethics
 [☛ eVideos]
Join a distinguished panel of international experts to explore the implications of recent and future developments in law & technology for contemporary legal ethics.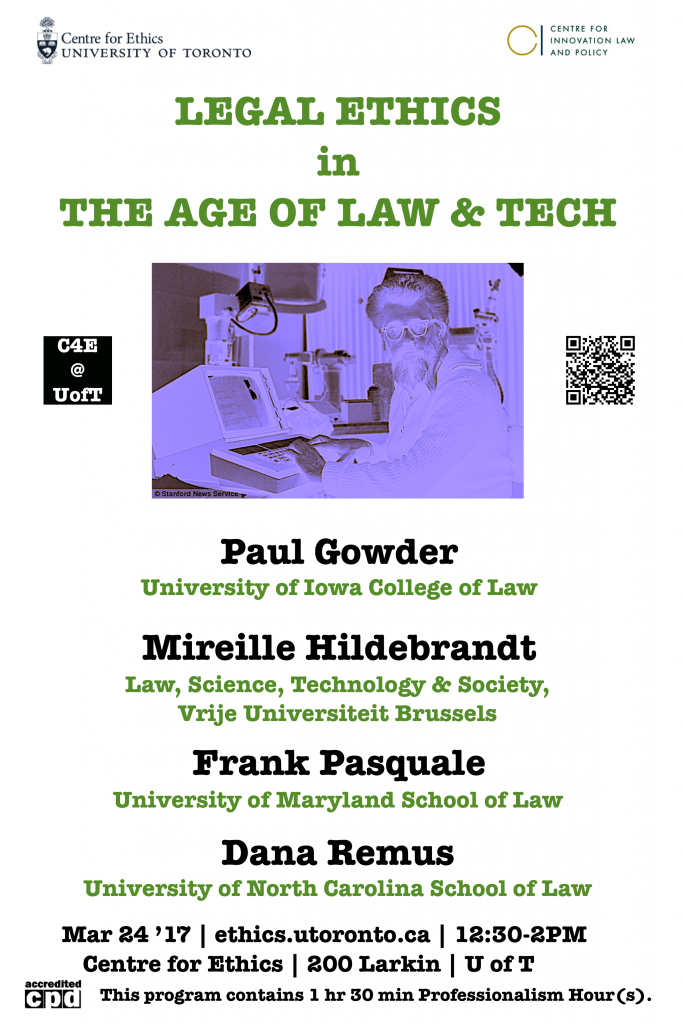 Technological competence: how much are lawyers obliged to adapt to technological change?
How is artificial intelligence transforming the legal profession and expectations of professional competence?
Machine learning's impact on the legal profession and legal ethics: threat or opportunity?
How can lawyers protect the privacy of client information in light of technological developments?
How can lawyers use technology to become more efficient, including formulating more sophisticated search queries and, perhaps, learning to code?
Automated prediction of judicial decisionmaking based on neuro-linguistic programming (NLP): the example of the European Court of Human Rights
What is the relation between legal ethics, technology, and the rule of law?
Free!


For Ontario lawyers, this program contains 1 hr 30 min Professionalism Hour(s).
Panelists:
Paul Gowder, University of Iowa College of Law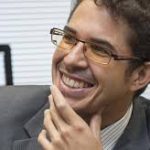 Mireille Hildebrandt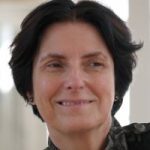 , Law Science Technology and Society, Vrije Universiteit Brussels & Institute for Computing and Information Sciences, University of Nijmegen 
Frank Pasquale, University of Maryland School of Law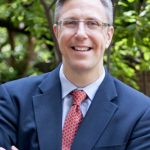 Dana Remus,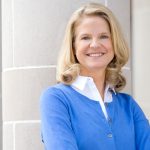 University of North Carolina School of Law & Senior Counsel and Special Assistant to the President in the Office of White House Counsel (until 2016) 
Co-sponsored with Centre for Innovation Law and Policy, University of Toronto
Fri, Mar 24, 2017
12:30 PM - 02:00 PM
Room 200, Larkin Building
15 Devonshire Place