Race, Ethics + Power: Emerging Scholars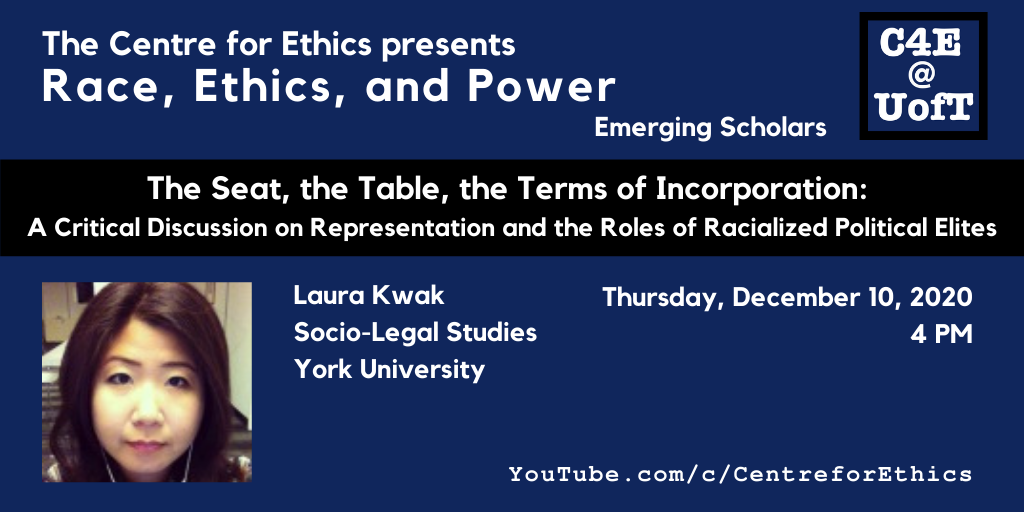 The Seat, the Table, the Terms of Incorporation: a Critical Discussion on Representation and the Roles of Racialized Political Elites
The inclusion of racialized politicians has become a key feature of liberal democracies. Indeed, the political inclusion of previously excluded racialized populations matters. This presentation is concerned with how it matters. The dominant presumption is that the presence of racialized parliamentarians guarantees that debates important to racialized groups will move in more socially just directions. However, recent scholarship in critical race socio-legal studies have suggested that the incorporation of select racialized elites has not substantively challenged dominant political discourses and/or policies. Rather, paradoxically their inclusion can foreclose possibilities for substantive diversity and justice. If we understand racial governmentality as flexible, this research is concerned with questions that will better meet the needs of racial justice in a world where post-racial discourses persist alongside explicit racial violence.
► please register here
This is an online event. It will be live streamed on the Centre for Ethics YouTube Channel on Thursday, December 10. Channel subscribers will receive a notification at the start of the live stream. (For other events in the series, and to subscribe, visit YouTube.com/c/CentreforEthics.)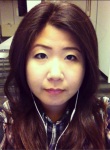 Laura Kwak is Assistant Professor in the Law and Society Program at York University. Her research has been published in the Oñati Socio-Legal Series, Ethnic and Racial Studies, the Canadian Journal of Women and the Law, and Amerasia Journal. She is developing her first monograph "Playing by the Racial Rule(s): Asian Conservatives in Canada's Federal Legislature," which challenges the supposed incommensurability of racialized identity and Conservative politics. Her SSHRC Insight Development Grant (2020-2022) funded research project "Race and Representation in Canada's Parliament, 2006-2019" will examine the contributions of racialized MPs across Canada's three main federal political parties.

Thu, Dec 10, 2020
04:00 PM - 05:00 PM
Centre for Ethics, University of Toronto
200 Larkin