Race, Ethics + Power: Emerging Scholars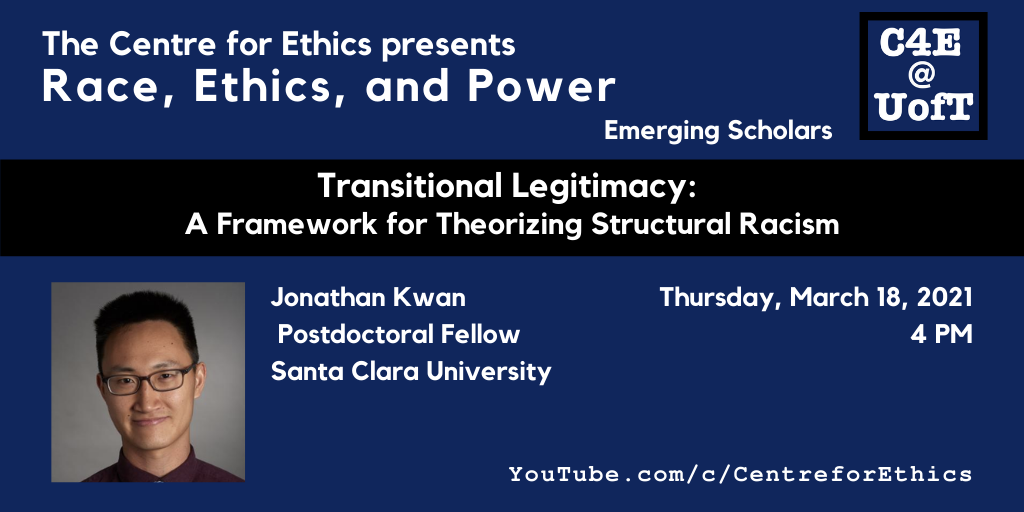 Transitional Legitimacy: A Framework for Theorizing Structural Racism
Structural racism is not only unjust but also undermines the legitimacy of political institutions. Legitimacy makes a weaker but prior demand to justice and refers to a political entity's right to rule in the first place whereas justice concerns whether that rule is exercised in keeping with what subjects are owed. By analogy to the concept of transitional justice which applies to post-conflict or post-war societies, I argue that a concept of transitional legitimacy is needed for theorizing how to realize legitimate political institutions from within ill-ordered societies marked by structural racism and oppression. Theories of legitimacy by themselves are inadequate to the task because they simply specify the conditions that constitute legitimacy and operate from within an ideal theory approach that does not sufficiently account for non-ideal circumstances of oppression and domination. Taking structural racism against African Americans in the U.S. as a case study, I argue that transitional legitimacy requires the public affirmation of everyone's equal political status (via e.g., truth commissions and legitimate apologies for past harm), the rule of law to guard against racial discrimination, the dismantling of racialized mass incarceration, de facto protection of democratic rights rather than voter suppression, and reparations for past and enduring injustices.
► please register here
This is an online event. It will be live streamed on the Centre for Ethics YouTube Channel on Thursday, March 18. Channel subscribers will receive a notification at the start of the live stream. (For other events in the series, and to subscribe, visit YouTube.com/c/CentreforEthics.)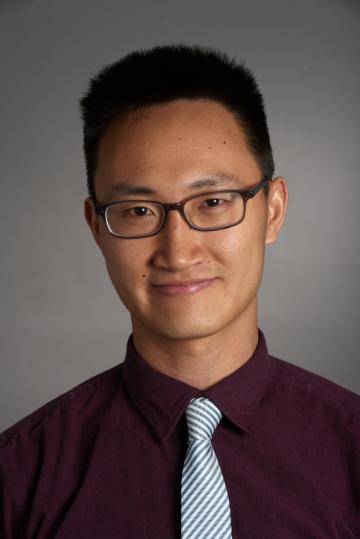 Jonathan Kwan is the Inclusive Excellence Postdoctoral Fellow in Immigration Ethics at the Markkula Center for Applied Ethics at Santa Clara University. As a social and political philosopher, Jonathan works on contemporary issues such as immigration, climate justice, Indigenous rights, and structural racism. He also has interests in Chinese philosophy, Buddhist philosophy, and the philosophy of art. He earned his philosophy PhD and a Women's Studies Certificate from The Graduate Center, CUNY. He has taught at Hunter College, Brooklyn College, Baruch College, and LaGuardia Community College and served as the Managing Editor of the Journal of Social Philosophy.
Thu, Mar 18, 2021
04:00 PM - 05:00 PM
Centre for Ethics, University of Toronto
200 Larkin