Race, Ethics + Power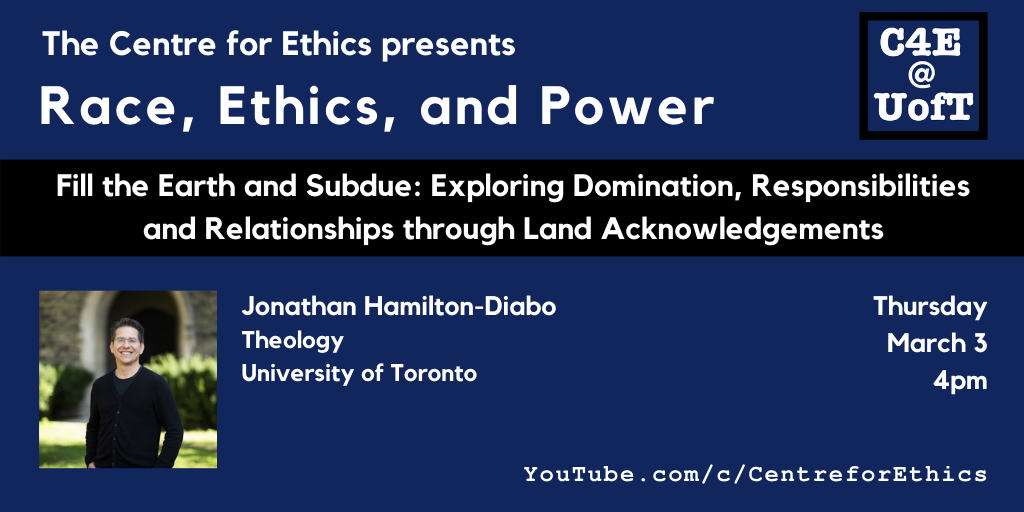 ► To stay informed about other upcoming events at the Centre for Ethics, opportunities, and more, please sign up for our newsletter.
Fill the Earth and Subdue: Exploring Domination, Responsibilities and Relationships through Land Acknowledgements
Land acknowledgements have become common place for many institutions (government, schools, religious organizations).  Many look to develop one in order to contribute to reconciliation with Indigenous communities, however there are misconceptions while being developed or lack of understanding when being used.  Using Creation Stories from Christian and Indigenous perspectives, this session will explore themes of power imbalance, exploitation and responsibilities.
► please register here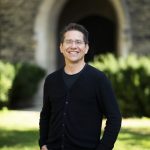 Jonathan Hamilton-Diabo
Theology
University of Toronto
Thu, Mar 3, 2022
04:00 PM - 05:30 PM
Centre for Ethics, University of Toronto
200 Larkin