Conferences, Ethics of AI in Context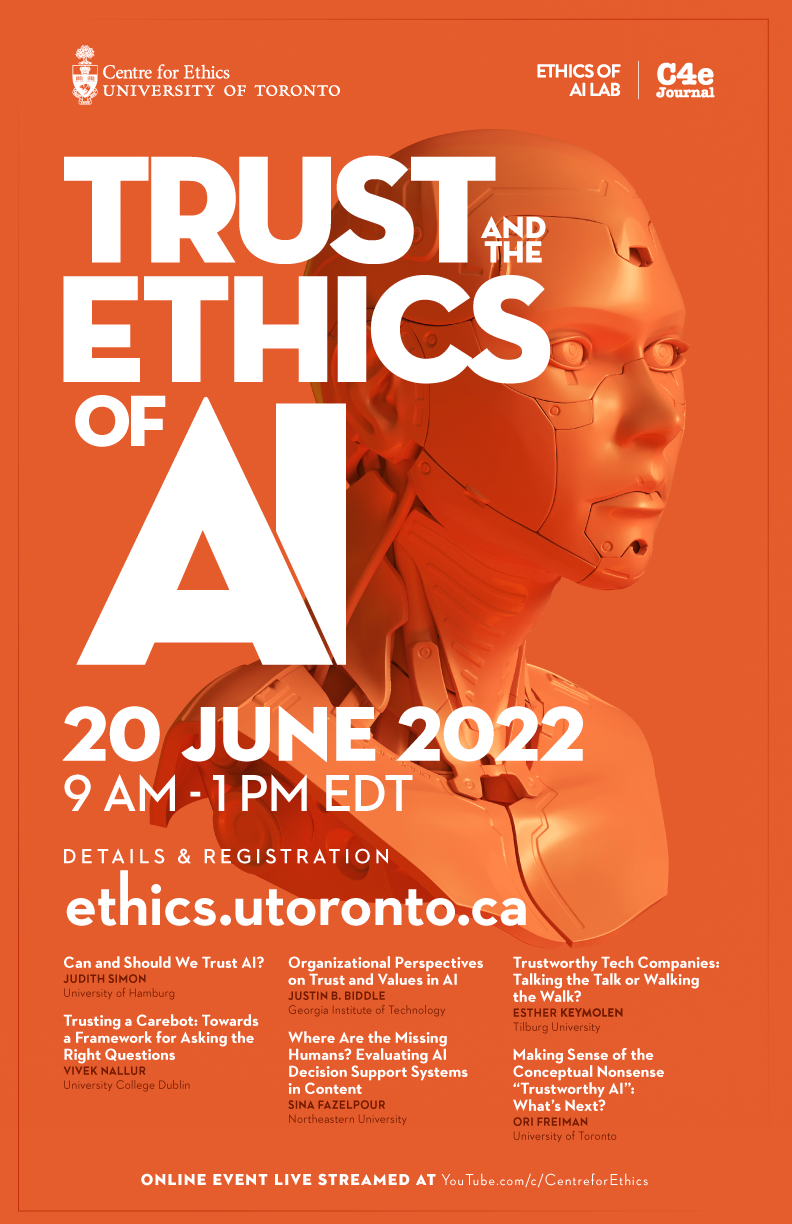 Trust and the Ethics of AI
In the past few years, numerous policy documents have been crafted to ensure AIs are developed, used, and governed for the sake of the public. Many of these documents outline how we should establish trust in AI, offering ethical principles and guidelines.
The field of ethics of AI has pointed out the positive aspects and the limitations of these efforts. We have learned that AI-based technologies, commonly used by for-profit companies and oppressive law enforcement, often serve the powerful, further inequality, and exclude those who are affected from shaping them. At the same time, we see how research can inform activism and result in a meaningful change.
This workshop aims to address some of the insights that we have gained about the ethics of AI and the concept of trust. We critically explore practical and theoretical issues relating to values and frameworks, engaging with carebots, evaluations of decision support systems, and norms in the private sector. We assess the objects of trust in a democratic setting and discuss how scholars can further shift insights from academia to other sectors. Workshop proceedings will appear in a special symposium issue of C4eJournal.net.
This is an online event. It will be live streamed on the Centre for Ethics YouTube Channel at 9am, Monday, June 20. Channel subscribers will receive a notification at the start of the live stream.
► please register here (free)
9:00-9:10 Hellos and Opening Remarks
12:10-12:30 Concluding Discussion and Closing Remarks
Mon, Jun 20, 2022
09:00 AM - 01:00 PM
Centre for Ethics, University of Toronto