Race, Ethics + Power: Emerging Scholars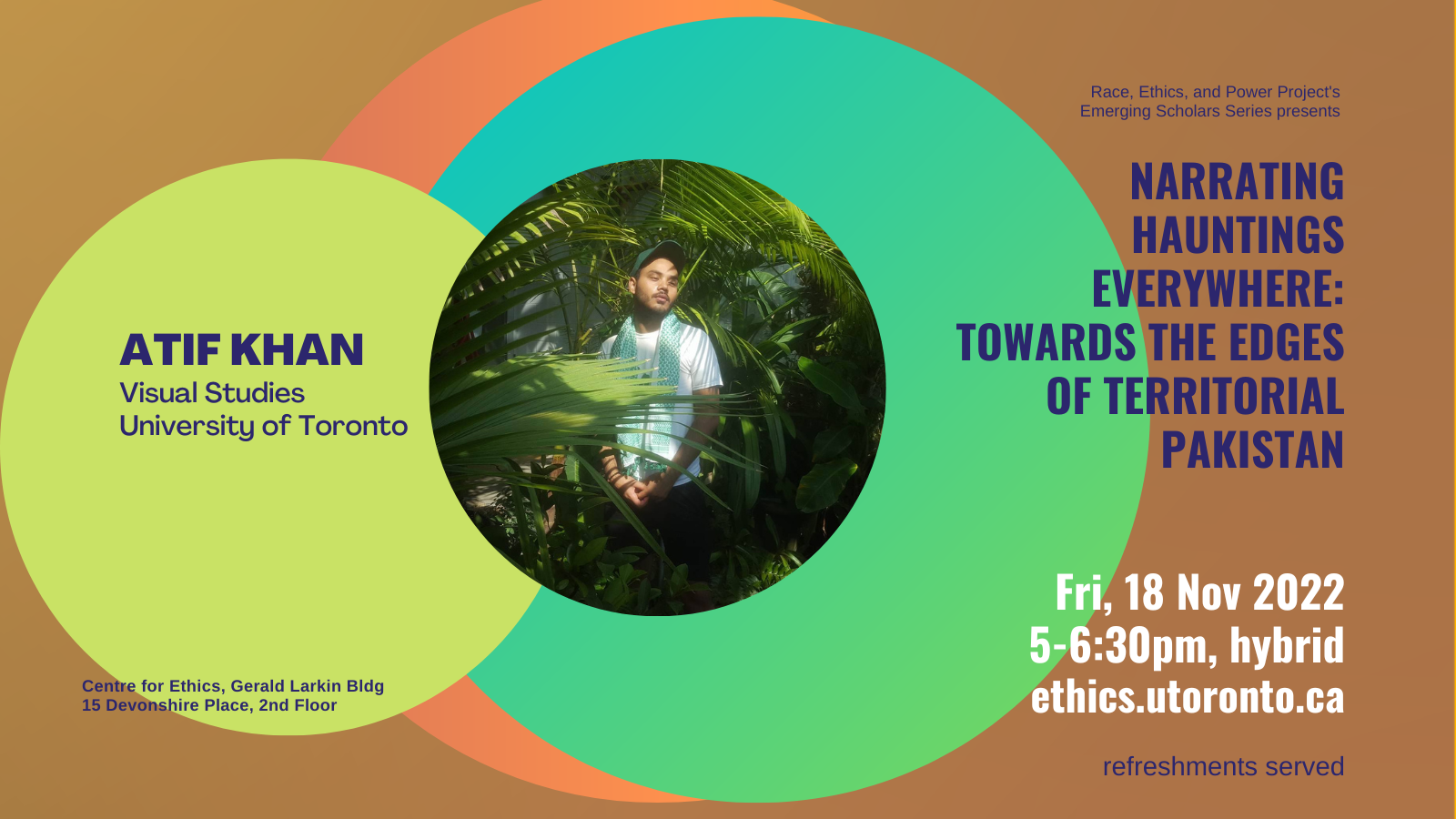 ► To stay informed about other upcoming events at the Centre for Ethics, opportunities, and more, please sign up for our newsletter.
Narrating Hauntings Everywhere: Towards the Edges of Territorial Pakistan
This conversation works to unsettle the territorial enclosure of the postcolonial Pakistani state by raising a series of interdisciplinary questions. Through an intertextual reading of Pakistani-American artist and printmaker Zarina Hashmi (1937-2020) and the Pashtun Tahafuz Movement (PTM), I offer an alternative account to the ongoing militarization of the Pakistani state that has continued to dispossess the most marginal living today in Pakistan. More broadly, I place the Pakistani context within a transnational feminist framework thinking about how historical crossings in the fifteenth century onwards build a critical language to anchor ongoing questions of political violence in the twenty-first century.
► please register here or email ethics@utoronto.ca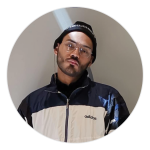 Atif Khan
Visual Studies                                                           University of Toronto
Atif M. Khan (b. Lahore) is an independent researcher, writer and curator exploring experimental text and image-making based in what is currently called Rexdale, Toronto. His current research driven practice intersects key themes of multi-scalar political violence, textual gaps and contemporary exhibition-making. He is currently a Master of Visual Studies student in Curatorial Studies at the University of Toronto, where he is also a Junior Fellow at Massey College.
Fri, Nov 18, 2022
05:00 PM - 06:30 PM
Centre for Ethics, University of Toronto
200 Larkin