Ethics, Aesthetics, Feminisms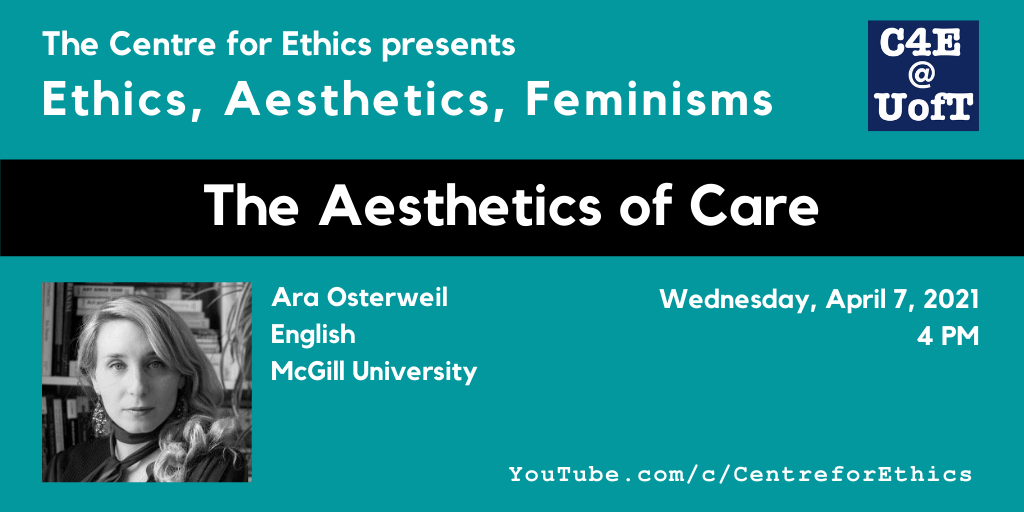 The Aesthetics of Care
In this talk, artist, scholar, and writer Ara Osterweil considers the tensions between art-making and caregiving. How does the ethical imperative to care for others conflict with the felt imperative to create? How can the constraints of caregiving be imagined anew as generative limits for more urgent and expansive ways of making art and being in the world? How has this eternal dilemma for women artists and writers been exacerbated in our current state crisis and emergency? Amidst considerations of the poems of Sylvia Plath, the paintings of Alice Neel, and the charged work of a handful of other women artists, Osterweil reflects on her own beleaguered practice as mother-artist-writer-teacher as a way of articulating the impossible necessity of an aesthetics of care.
► please register here
This is an online event. It will be live streamed on the Centre for Ethics YouTube Channel on Wednesday, April 7. Channel subscribers will receive a notification at the start of the live stream. (For other events in the series, and to subscribe, visit YouTube.com/c/CentreforEthics.)
► To stay informed about other upcoming events at the Centre for Ethics, opportunities, and more, please sign up for our newsletter.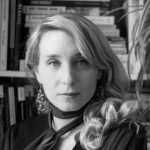 Ara Osterweil
English
McGill University
Ara Osterweil is a writer, abstract painter, and scholar. She is also an Associate Professor of Cultural Studies in the English Department, as well as Director of the World Cinema Program at McGill University. Her first book, Flesh Cinema: The Corporeal Turn in American Avant-Garde Film (Manchester University Press, 2014), examines the representation of sexuality in experimental film of the 1960s and 1970s. She writes for Artforum and has published essays in the Los Angeles Review of Books, Film Quarterly, Film Culture, Camera Obscura, Little Joe, Framework, The Brooklyn Rail, and Millennium Film Journal. She is currently working on two books: The Pedophilic Imagination: A History of American Film, and a collection of experimental prose entitled Stains & Fragments. You can explore more of her work here: www.araosterweil.com
Wed, Apr 7, 2021
04:00 PM - 05:30 PM
Centre for Ethics, University of Toronto
200 Larkin