Ethics at Noon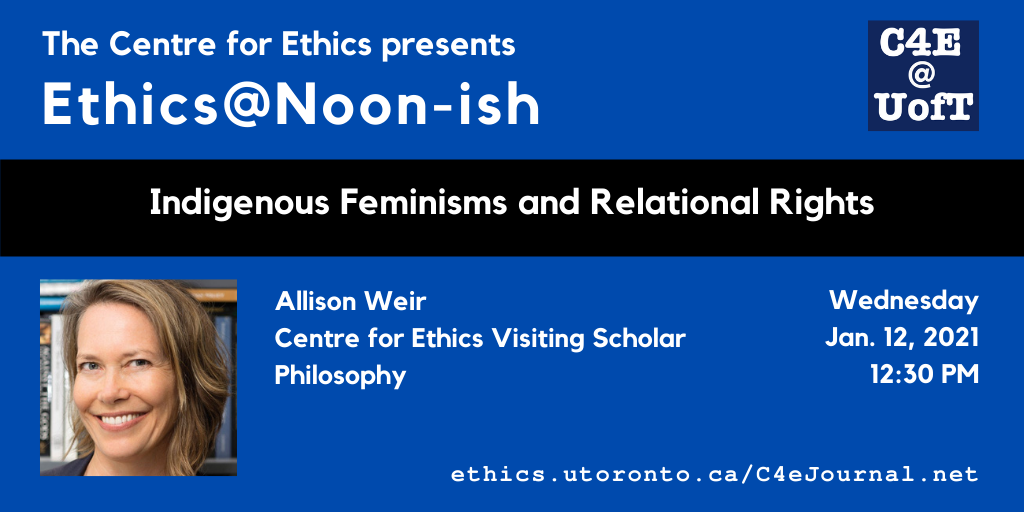 ► To stay informed about other upcoming events at the Centre for Ethics, opportunities, and more, please sign up for our newsletter.
Indigenous Feminisms and Relational Rights
This paper considers the struggles of Indigenous women against the historic violation of their rights to belong to their communities in Canada, to argue that Indigenous women have developed unique formulations of relational rights, rooted in and oriented toward the grounded normative ideal of relationality. Indigenous women's struggles for rights to full inclusion in their communities have developed through critique of the discourse of self-determination as only the right of noninterference, and through critique of discourses of abstract individual rights and equal gender rights within the colonizing state. Working both with and against these discourses, Indigenous feminist theorists and activists have formulated unique understandings of the right to have rights, understood as rights to participate in relations of responsibility for the wellbeing of individuals and communities. These rights are rooted in conceptions of rights to land not as property rights but as rights to responsibility for land. Against the assumption of a binary opposition between rights claims and decolonial politics, Indigenous feminist formulations of rights have been central to the politics of Indigenous resurgence: to the critical revaluation of Indigenous law in struggles for individual and community wellbeing, in resistance to heteropatriarchal colonization.
► please register here
This is an online event, available on the Centre for Ethics YouTube Channel. Channel subscribers will receive a notification at the start. (For other events in the series, and to subscribe, visit YouTube.com/c/CentreforEthics.)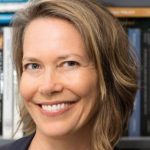 Allison Weir is a Canadian social and political philosopher. She co-founded the Institute for Social Justice in Sydney, Australia, where she was Research Professor and Director of the Doctoral Program in Social Political Thought. Before moving to Australia she was a Professor in Philosophy and in Women and Gender Studies at Wilfrid Laurier University.
She is currently a Visiting Scholar in the Centre for Ethics at the University of Toronto and a Fellow of the Centre for Humanities and Social Change at Humboldt University in Berlin. She is the author of Identities and Freedom (Oxford) and Sacrificial Logics (Routledge). Her newest book, Decolonizing Freedom, will be published by Oxford University Press in 2022.
Wed, Jan 12, 2022
12:30 PM - 01:45 PM
Centre for Ethics, University of Toronto
200 Larkin