2016-2017 in Residence at the Centre for Ethics
Visiting Scholars: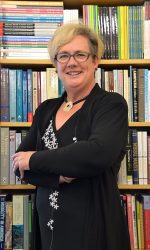 Samantha Brennan, Professor, Department of Women's Studies and Feminist Research, Western University; member, Rotman Institute of Philosophy; and member, graduate faculty, Departments of Philosophy and Political Science.
Her main research interests lie in the area of contemporary normative ethics, particularly at the intersection of deontological and consequentialist moral theories, and active research interests in feminist ethics.
---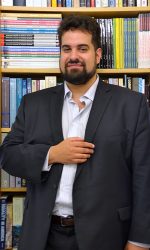 Johann Frick, B.Phil., Oxford (2008); Ph.D., Harvard (2014). Department of Philosophy and The University Center for Human Values, Princeton.
His primary research interests lie in moral philosophy, political philosophy, and bioethics. His current work focuses on population ethics, the concept of interpersonal justification, and the ethics of risk imposition.
---
Kerah Gordon-Solmon, B.A. (McGill), M.Phil (Cambridge), D.Phil (Oxford).
Her research interests lie in political philosophy and practical ethics.  Her work focuses, in particular, on questions of egalitarian distributive justice and on the ethics of killing in self- and other-defense.  She has also written on desert, and on the parameters of permissible human genetic enhancement.
---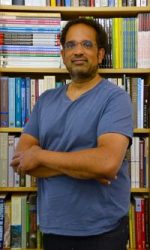 Rahul Kumar, B.A. (Queen's), B.Phil, D.Phil (OXON) Specialization: Moral/ethical theory, moral psychology, political philosophy.
His principle research interest is in contemporary moral theory, and in particular, the development, and exploration of the implications, of a plausible non-consequentialist approach to understanding moral reasoning for both issues between rival moral theories, and for substantive issues in normative moral and political philosophy.
---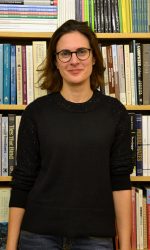 Vida Panitch, Ph.D. (Toronto), M.A. (Toronto), B.A. (McGill). Her research interests lie in the areas of distributive justice and bioethics.
Her work explores the extent to which the concepts of equality, exploitation and commodification can serve as normative guides to the just distribution of health-related goods and services, both domestically and internationally.
---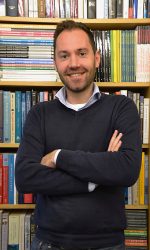 Laurens van Apeldoorn, Assistant Professor in Philosophy and Tutor, Faculteit Governance and Global Affairs, Leiden University College The Hague.
He specialises in contemporary political theory and the history of political thought, most recently on the moral and political philosophy of Thomas Hobbes.
---
Adrian Viens, BA (Hons), BPhil, PhD, FHEA, Associate Professor in Law, Deputy Director, Centre for Health Ethics and Law (HEAL), Co-Director Public Health Ethics and Law (PHEL).
His main areas of research and teaching focus on ethics, legal theory and public policy, especially public health ethics and law.
---
Postdoctoral Fellows: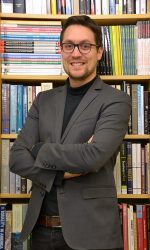 Thomas Ferretti, PhD Philosophy, Louvain (2016).
He specializes in political philosophy, distributive justice and economic ethics. His current research focuses on inequalities and the regulation of economic organizations.
---
Clifton Mark, PhD Political Theory, Cambridge University.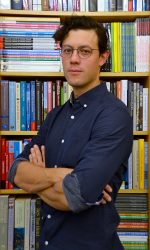 His research operates at the nexus of political philosophy, intellectual history, and the analysis of concrete social practices.
---
Chris Tenove, PhD Political Science, University of British Columbia.
He is a SSHRC Postdoctoral Research Fellow at Centre for Ethics and Munk School of Global Affairs, University of Toronto. He studies international relations and political theory, with an emphasis on issues of global governance and global justice.
---
Postdoctoral Associates: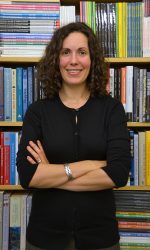 Hilary Evans Cameron, B.A. (Hons) (McGill) 1998, LL.B. (Osgoode Hall) 2001, called to the Ontario Bar in 2003, SJD (University of Toronto) 2016.
Her research explores decision-making in the refugee determination context with a focus on credibility assessment.
---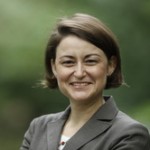 Mara Marin, PhD Political Science, University of Chicago.
Her research interests are in feminist theory, social theory, social contract tradition, theories of justice, oppression, domination gender subordination authority, political obligation and history of political thought.
---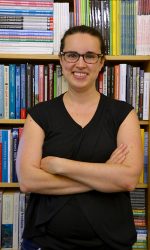 Stephanie Silverman, Adjunct Professor, Trinity College and a SSHRC Postdoctoral Fellow, Graduate School of Public and International Affairs, Ottawa.
---
Doctoral Fellows: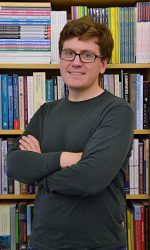 Teddy Harrison, PhD Candidate in the Department of Political Science.
His dissertation proposal is: Criminal Justice, Indigenous People, and Political Power in Canada, with Supervisor, Melissa Williams.
---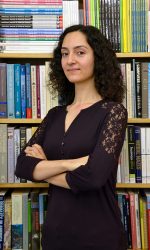 Parisa Moosavi, PhD Candidate in the Department of Philosophy (expected 2018).
Her dissertation is: A Biologically-Grounded Neo-Aristotelian Ethical Naturalism, with Supervisors: Sergio Tenenbaum and Denis Walsh.
---
Undergraduate Fellows: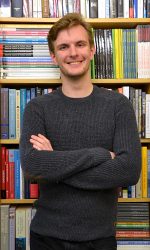 Sasha Boutilier is pursuing a specialist in Political Science, major in Ethics, Society, and Law, and minor in Canadian Studies. Indigenous rights have been a key area of academic interest, leading to a strong interest in constitutional law, environmental ethics, international human rights law, and transnational business governance. Sasha is one of this year's Queen Elizabeth II Diamond Jubilee Scholar, working at the University of New South Wales' Indigenous Law Centre researching Indigenous land tenure reform and the United Nations Declaration.