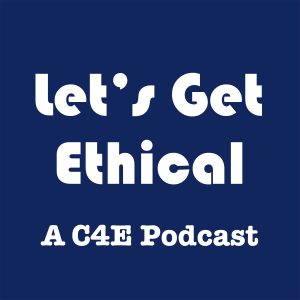 Brand spanking new!
Coming to you from C4E, the Centre for Ethics, University of Toronto, and its Ethics of AI Lab ("Where Conversations About Ethics Happen"), the Let's Get Ethical podcast, with … conversations about ethics!
➨ Listen & subscribe on SoundCloud | Spotify | Stitcher | iTunes 
😎 As a sample, take a listen to the first Let's Get Ethical episode:
The New Literacy in an AI World (feat. Mark Kingwell)
👍🏽 Another podcast worth checking out: Our collection of dozens of C4E lectures, on a wide range of subjects, available at C4eRadio: Sounds of Ethics: SoundCloud | Spotify | Stitcher | iTunes 
---
* Also Sprach Zarathustra by Kevin MacLeod is licensed under a Creative Commons Attribution license (Source: https://incompetech.com/music/royalty-free/index.html?keywords=Zarathustra; Artist: http://incompetech.com/).