Ethics at Noon, Ethics & the Arts, Critical Ethics
 [☛ eVideo]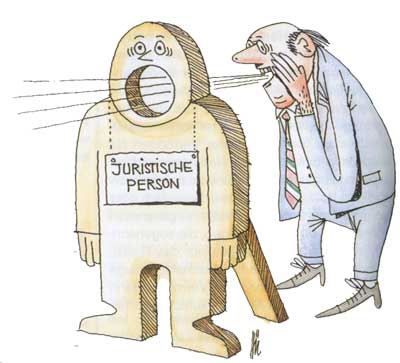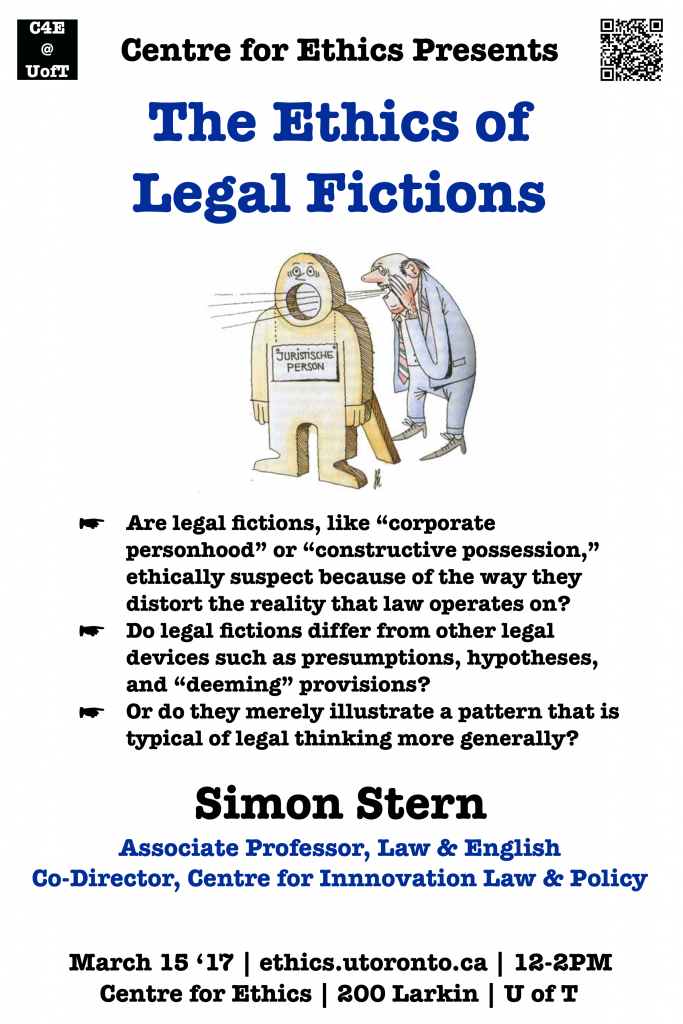 Legal fictions, like "corporate personhood" or "constructive possession," are often seen as ethically suspect because of the way they distort the reality that law operates on.
Do legal fictions differ from other legal devices such as presumptions, hypotheses, and "deeming" provisions?
Or do they merely illustrate a pattern that is typical of legal thinking more generally?
What's a legal fiction anyway?
Presenter:
Simon Stern, Associate Professor of Law and English & Co-Director, Centre for Innovation Law & Policy, University of Toronto
Free and open to the public.
Wed, Mar 15, 2017
12:00 PM - 02:00 PM
Room 200, Larkin Building
15 Devonshire Place