Ethics of COVID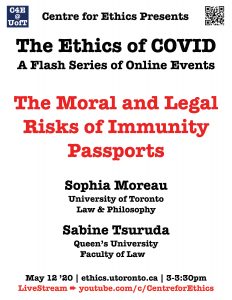 Join the Centre for Ethics for The Ethics of COVID, an interdisciplinary series of online events featuring short video takes on the ethical dimensions of the COVID crisis.
The Moral and Legal Risks of Immunity Passports
A number of policymakers have recently begun to consider whether to require "immunity passports" certifying immunity to COVID-19 before returning to workplaces, and even stores, museums, and other public spaces. While critics question the reliability of available antibody tests, such an exit strategy has yet to be seriously challenged on moral and legal grounds. This talk discusses how immunity passports—whether for natural immunity now, or for vaccines at a later date—would unfairly burden the least privileged members of society in ways that raise major civil rights concerns.
This is an online event. It will be live streamed on the Centre for Ethics YouTube Channel at 3pm, Tuesday, May 12. Channel subscribers will receive a notification at the start of the live stream.
➨ please register here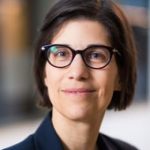 Sophia Moreau
University of Toronto
Faculty of Law
Department of Philosophy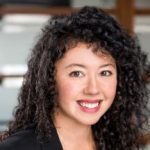 Sabine Tsuruda
Queen's University
Faculty of Law
Tue, May 12, 2020
03:00 PM - 03:30 PM
Centre for Ethics, University of Toronto
200 Larkin