Ethics of COVID
Join the Centre for Ethics for The Ethics of COVID, an interdisciplinary series of online events featuring short video takes on the ethical dimensions of the COVID crisis.
No Magic Bullet: The COVID-19 Vaccine as Technological Fix
In the throes of the current pandemic, many of us–the public, politicians, epidemiologists and other experts–are eagerly anticipating the development of a vaccine for COVID-19. As the virus migrates around the globe, and more and more people experience the disruption and hardships of lockdowns, the tendency to pin our hopes for salvation and deliverance to a vaccine–a tangible measure that promises to protect us all against the physical and economic risks of COVID-19–is more than understandable. But the impulse to approach complex societal problems (like the current pandemic) as if all they need for resolution or amelioration is a novel technology is itself problematic. Such "technological fixes," often promoted as magic bullets, invariably produce problems of their own, creating a cascade effect in which challenge upon challenge seems to demand more and more novel fixes (often technological). In this conversation we will consider the hope and demand for a covid vaccine from this angle, examining the impulse to turn to a technological fix, why such an approach is almost destined to be a complicated and partial solution to the pandemic at most, and how thinking critically about the role of technology and society can help us come to grips with this aspect of the pandemic.
This is an online event. It will be live streamed on the Centre for Ethics YouTube Channel at 3pm, Monday, May 25. Channel subscribers will receive a notification at the start of the live stream.
➨ please register here
Rebecca Woods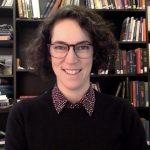 Institute for the History & Philosophy of
Science & Technology
Department of History

in conversation with: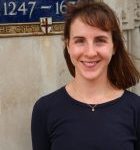 Catherine Evans
University of Toronto
Centre for Criminology & Sociolegal Studies
Department of History

co-sponsored by:

Mon, May 25, 2020
03:00 PM - 03:30 PM
Centre for Ethics, University of Toronto
200 Larkin