Ethics of AI in Context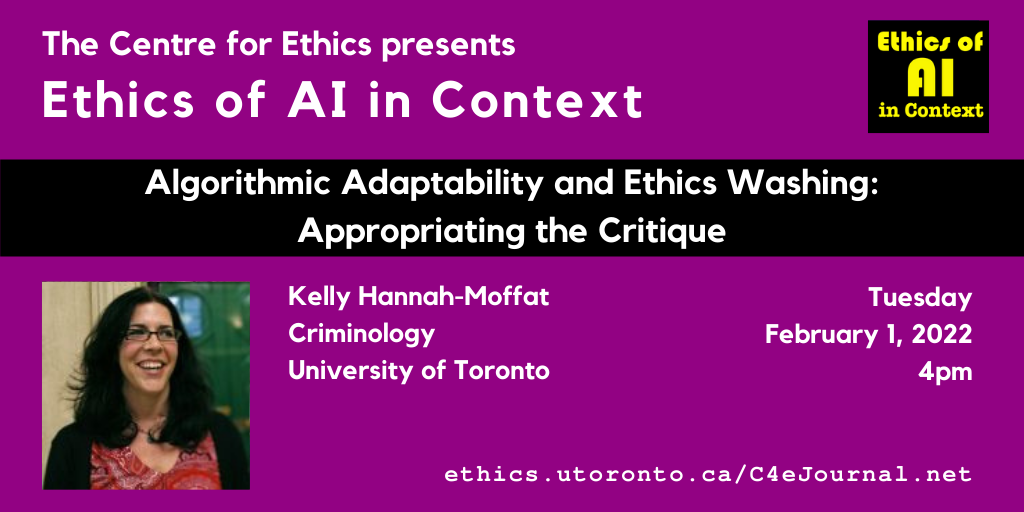 ► To stay informed about other upcoming events at the Centre for Ethics, opportunities, and more, please sign up for our newsletter.
Algorithmic Adaptability and Ethics Washing: Appropriating the Critique
The emergence of artificial intelligence (AI) and, more specifically, machine learning analytics fuelled by big data, is altering some legal and criminal justice practices. Harnessing the abilities of AI creates new possibilities, but it also risks reproducing the status quo and further entrenching existing inequalities. The potential of these technologies has simultaneously enthused and alarmed scholars, advocates, and practitioners, many of whom have drawn attention to the ethical concerns associated with the widespread use of these technologies. In the face of sustained critiques, some companies have rebranded, positioning their AI technologies as more ethical, transparent, or accountable. However even if a technology is defensibly 'ethical,' its combination with pre-existing institutional logics and practices reinforces patterns of inequality. In this paper we focus on two examples, legal analytics and predictive policing, to explore how companies are mobilizing the language and logics of ethical algorithms to rebrand their technologies. We argue this rebranding is a form of ethics washing, which obfuscates the appropriateness and limitations of these technologies in particular contexts.
► please register here
This is an online event, available on the Centre for Ethics YouTube Channel, on Tuesday, February 1. Channel subscribers will receive a notification at the start. (For other events in the series, and to subscribe, visit YouTube.com/c/CentreforEthics.)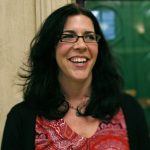 Kelly Hannah-Moffat
University of Toronto
Criminology & Sociolegal Studies and Sociology
Vice-President, People Strategy, Equity and Culture
co-sponsored by:


Tue, Feb 1, 2022
04:00 PM - 05:30 PM
Centre for Ethics, University of Toronto
200 Larkin