Ethics of Songs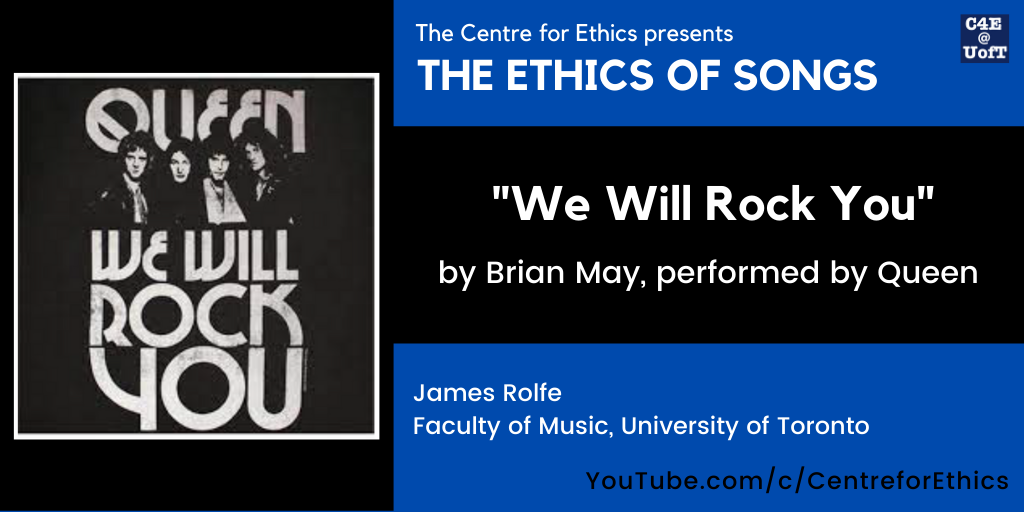 ► To stay informed about other upcoming events at the Centre for Ethics, opportunities, and more, please sign up for our newsletter.
Join us for the return of The Ethics of Songs, the Centre for Ethics YouTube series that explores the ethical dimensions of songs familiar and new! (The full schedule is available here.)
Toronto composer James Rolfe has been commissioned and performed
by soloists, ensembles, orchestras, choirs, theatres, and opera companies in
Canada, the USA, Europe, Asia, Australia, and New Zealand. Among his awards
are a Guggenheim Fellowship, the K. M. Hunter Music Award, the Johanna Metcalf
Performing Arts Prize, and the Jules Léger Prize for New Chamber Music. His operas
have been performed in Toronto, Halifax, Vancouver, Banff, Edmonton, and New York;
his most recent opera The Overcoat was premiered by Tapestry Opera with Canadian
Stage and Vancouver Opera, and was nominated for 10 Dora Awards. Two solo CDs
(raW, 2011, and Breathe, 2018, JUNO Award nomination) are available on Centrediscs.
► please register here
This is an online event, available on the Centre for Ethics YouTube Channel. Channel subscribers will receive a notification at the start. (For other events in the series, and to subscribe, visit YouTube.com/c/CentreforEthics.)
Wed, Sep 15, 2021
03:00 PM - 03:30 PM
Centre for Ethics, University of Toronto
200 Larkin