Conferences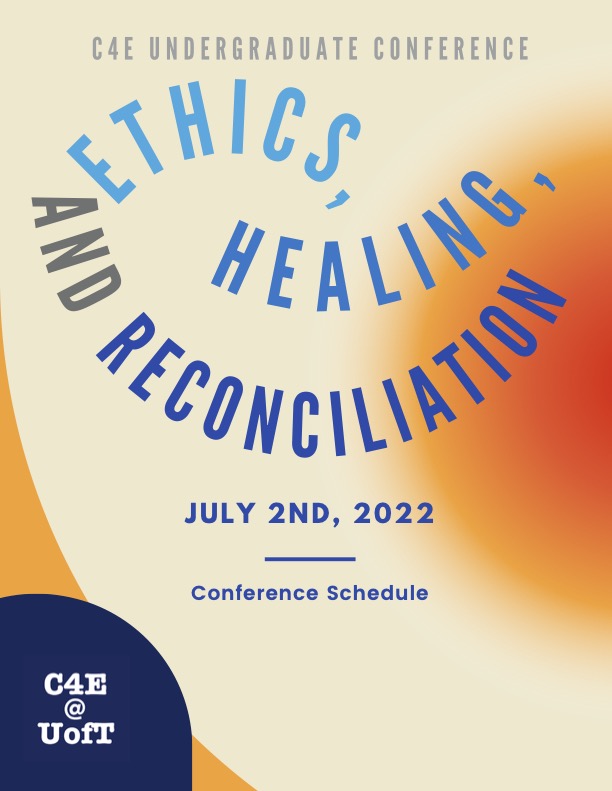 The second C4E Undergraduate Research Conference, entitled Ethics, Healing & Reconciliation, brings together UofT students and recent graduates from across disciplines to present and discuss research in the spirit of the C4E's mission to explore the ethical dimensions of individual, social, and political life. Additionally, we shall publish the selected papers in the Centre's multimedia online journal, C4eJournal.
About the theme: The global pandemic is an ongoing battle that affects all spheres of life—including: politics, education, economics, healthcare, and our interpersonal relationships. Such dramatic changes warrant thoughtful reflection on how society shall "heal" in both a literal and figurative sense. We are interested in investigating questions such as: what constitutes an ethical approach to resuming activities given the health and access-based inequities wrought by the pandemic? What is the place of "reconciliation" in quotidian life at a personal level and a larger policy level? In light of these questions, we have selected diverse projects that either focus on the pandemic directly or concern the themes of reconciliation, community building, and overcoming adversity.
★ This is an online event. It will be live streamed on the Centre for Ethics YouTube Channel on July 2, 2022. Channel subscribers will receive a notification at the start of the live stream.
► To stay informed about other upcoming events at the Centre for Ethics, opportunities, and more, please sign up for our newsletter.
Conference Schedule
12 pm – Welcome
Panel I — Evaluating Fairness in the Community
12:05 pm – Ana Brinkerhoff, Unenforced Policy in Ontario's Long-Term Care Homes: Unequal Access in Public and Private Healthcare in a Pandemic
12:15 pm –  Cheryl Cheung, A Brave New Age of Damages: The Need for Independent and Reimagined Autonomous Vehicle Insurance
12:25 pm — Panel I Question and Answer Period
Panel II — Promoting Reconciliation and Inclusivity
12:45 pm –  Michael Demone, Public History, Ethics, and Reconciliation
12:55 pm – James Ralph, Gender Dysphoria does not Belong in the DSM
1:05 pm — Panel II Question and Answer Period
Panel III — The Philosophy of Human Flourishing
1:25 pm –  Ariel LaFayette, Marriage in Modernity
1:35 pm — Radheesh Ameresekere, Towards a Perfectionist Account of Human Rights
1:45 pm —  Panel III Question and Answer Period
Biographies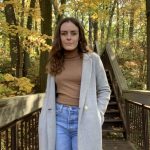 Ana Brinkerhoff (she/her) is a fourth-year undergraduate student graduating in Political Science and Sociology. Ana's research interests lie at the crossroads of her two disciplines, particularly in the social impacts of failures of democracy. Her current research examines senior residents in long-term care homes during the COVID-19 pandemic and considers how the state's failure to intervene harmed the lives of many residents. Ana hopes to expand her research interests at the graduate level in the future.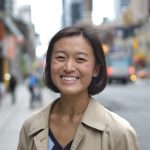 Cheryl Cheung (she/her) is a recent graduate who double-majored in political science and in American studies. She is also a visual artist whose work has appeared at venues such as Myseum, OCAD's Ada Slaight Gallery, and Arts Etobicoke. Previously, she was a Fulbright Killam Fellow on exchange at American University in Washington, D.C. Currently, she is an Undergraduate Fellow in the Ethics of AI at the University of Toronto's Centre for Ethics. There, she is exploring the moral limitations of computerization. She is also a graduate fellow at the School of Cities, where she is producing a documentary to demonstrate the politics of community resource access in Toronto's inner suburbs. Outside of class, she enjoys playing the guitar, skiing, and walking her mum's dog, Haidyn.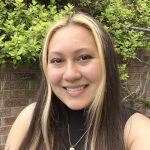 James Ralph (they/them) is pursuing a philosophy major/bioethics minor in co-op at the University of Toronto, Scarborough. They are particularly interested in ethics and bioethics and participated in the 2021-22 Socrates Project at UTSC in the bioethics stream. James hopes to use their education in bioethics to enable better healthcare for all, especially for queer people and other marginalized groups. In their free time, they enjoy reading, cooking, and being outdoors.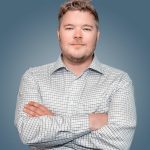 Michael Demone (he/him) is a graduate of the University of Toronto and plans to continue on to graduate school. His research interests include Canadian history, politics and foreign affairs, medieval manuscript culture, cybersecurity, and civic life in the digital age. He has worked with the Centre for Human Resources and Industrial Relations, the Canadian Centre for the Responsibility to Protect, the G7/G8 Research Group, the Global Summitry Journal, and the Centre for the Study of the Processes of Government in Canada, and the Canadian Executive Research Foundation.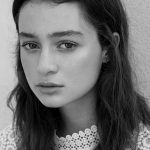 Ariel LaFayette (she/her) is a recent graduate and research fellow at the Centre for Ethics. She is passionate about her research in the history of philosophy, which focuses on the evolution of hermeneutics and phenomenology within the philosophy of religion. During Ariel's undergraduate studies, she was the co-editor in chief of both UofT's philosophy undergraduate journal and the Canadian national philosophy undergraduate journal. Next year, she will start her Ph.D. in Philosophy at UofT and collaborate with the Centre for Jewish Studies. When she is not working, you will find her at concerts or writing in her journal about her traveling adventures.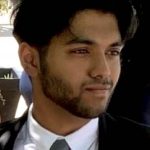 Radheesh Ameresekere (he/him) is an undergraduate philosopher working primarily on moral philosophy, political philosophy, and the many intersections of these fields. Substantially influenced by both Kant and Aristotle, he is particularly interested in dignity, flourishing, and the good life. Radheesh's moral and political work has been published in various undergraduate journals, including Critique, Duke Medical Ethics Journal, and Polis. He is also an editor for the university's own Noēsis. Outside of philosophy, Radheesh enjoys hiking, playing the guitar, and a good cup of tea.
Sat, Jul 2, 2022
12:00 PM - 02:00 PM
Centre for Ethics, University of Toronto