Ethics of COVID
Internationalism Under Lockdown
This talk will focus on vocabularies of internationalism, solidarity, and belonging amidst the pandemic. What is the "normal" to which so many desire to return? Why are some events officially declared a "crisis" and others casually deemed business as usual? By considering the terms of the present, and by providing examples across the Americas, this discussion will offer points of connection across our taken-as-natural lines: nations, states, political memberships, and so on.
Join the Centre for Ethics for The Ethics of COVID, an interdisciplinary series of online events featuring short video takes on the ethical dimensions of the COVID crisis.
This is an online event. It will be live streamed on the Centre for Ethics YouTube Channel at 3pm, Wednesday, June 3. Channel subscribers will receive a notification at the start of the live stream.
➨ please register here
Benjamin P. Davis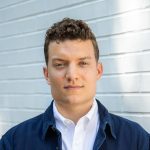 Emory University/University of Toronto
Philosophy/Centre for Ethics
Wed, Jun 3, 2020
03:00 PM - 03:30 PM
Centre for Ethics, University of Toronto
200 Larkin